Wizard Junk Removal in Land O Lakes, Florida
A complete cleanup of your house or workplace is not easy, especially when you have to deal with a hazardous activity like rubbish removal. There's no reason to risk injury or property damage by doing the work yourself when it can be done by a professional. If you're looking for a reliable junk removal service in Land O Lakes, Wizard Junk Removal is the best option. 
Wizard Junk Removal Land O Lakes FL service believes in making difficult and time-consuming rubbish removal simple and economical. Bulky furniture, heavy appliances, and a mountain of trash in your basement or garage might be terrifying to you but not to us! We arrive well prepared with our expert workers and equipment necessary to properly remove all junk items from your home without causing any damage. Call us at (813-548-6182) to book our service.
Our junk removal Land O Lakes FL company has enough experience to supply you with services that are both inexpensive and efficient. We provide prompt and effective cleaning services without burning a hole in your wallet. If you need any type of junk removal service, including residential and commercial junk removal, construction debris removal or yard waste removal, we are the company to call.  Why put yourself through the trouble of dealing with junk removal when you rely on our licensed and insured company? When you hire us, we will take care of everything for you at a fixed price. Our junk removal services in Land O Lakes are the most trusted industry because we prioritize our customers' needs.  
Residential Junk Removal Services in Land O Lakes
When junk builds up, such as debris in your yard or trash in your basement, it can quickly decay and cause a mess. Don't wait for that to happen. Call our junk removal company today! There are rules and regulations regarding waste disposal in every state, and not all goods can be put in a landfill. 
This is where a registered residential junk removal in Land O Lakes service comes in handy. We know how to dispose of waste and rubbish under environmental pollution regulations properly. You might be surprised to learn that numerous objects you thought were trash can be recycled. We also work with several charities and donate reusable items to their organizations.
Residential junk removal services:
Attic cleanup

Basement cleanup

Remodeling debris removal

Relocation junk removal

Garage cleanup

Appliance removal

Electronic gadgets removal

Carpet and rug removal

Hot tub removal

Furniture removal

Shed demolition and removal

Mattress removal

E-waste removal

Cyclone cleanup
Commercial Junk Removal Services Land O Lakes 
We are one of the best commercial junk removals in Land O Lakes services, and we can keep your commercial place clean by removing all the unnecessary items and junk from your office. Our company offers various cost-effective commercial junk and waste removal services, including warehouse cleanups and appliance removal from workplaces and commercial sites. 
Contact our junk removal in Land O Lakes service, and we will walk you through the process. Our personnel will provide efficient garbage removal and will arrive on time to fulfil your waste collection deadlines. Our company operates on a flexible and convenient schedule to give you personalized service. 
Commercial junk removal services:
Warehouse cleanup

Broken office furniture removal

Office cleanup and junk removal

Office renovation debris removal

Old machinery removal

Commercial landscaping debris removal

Non-functioning computers and data banks removal 

Dumpster rental for commercial places

Property waste management
 Construction Debris Removal Service Land O Lakes 
If you are a construction manager, you can't complete the task of debris collection using your employees because it may prove to be too costly. Furthermore, without the proper resources, you will only be able to complete a haphazard job, leaving most of the debris behind. Sending your workers to the landfill to deposit waste costs you more money due to extra labor time.
We are a professional construction debris removal in Land O Lakes service with the necessary equipment, gear, and staff for the job. We can remove the hassle of construction debris removal from your everyday schedule. Our junk removal Land, O Lakes service, will haul away all your construction junk for disposal. You can count on us to do the job efficiently until all of your material has been removed and your site has been thoroughly cleaned.
Construction debris removal services:
Concrete and stone removal

Tiles and sheeting removal

Nails and screws removal

Cement/ bricks/drywall removal

Gravel/asphalt paving removal

Metal scrap/wood scrap removal

Corrugated sheet removal
Yard Waste Removal Services in Land O Lakes, Florida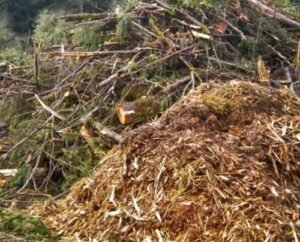 Our Wizard, Junk Removal employees, can remove all of the junk accumulated in your yard. To provide the greatest service to our customers, our yard waste removal in Land O Lakes service uses special hauling and handling equipment, such as electric saws, cutters, and heavy-duty wheelbarrows.
A yard waste removal company needs suitable plans for responsible waste disposal, and our junk removal Land O Lakes company is an expert in this matter. It's against the law to throw your yard trash in a landfill or garbage dump, and authorities could fine you for doing that. Regulatory organizations prohibit this practice because it pollutes the environment and clogs sewers and canals. Our company sends all organic yard waste for recycling so that it can be used as fertilizer.
Yard waste removal services:
Landscaping waste removal

Dirt and soil removal

Leaves and grass removal

Old garden furniture removal

Tree stumps and rotten wood removal

Trimmings and clippings removal

Fallen trees and branches removal

Damaged and torn down shed removal

Thornbush clipping removals

Storm damage debris removal

Discarded fencing removal

Disposal of old garden equipment
All types of yard waste are handled and disposed of by our company straightforwardly and cost-effectively. We will answer any of your questions concerning the yard cleanup process when you contact us, and we will always work with you on a timetable that suits you.
Dependable and Efficient Junk Removal Services 
You can rely on our Land O Lakes junk removal company when you need to clean your property. Our teams are always equipped with appropriate gear and resources to provide safe and reliable junk removal services at any time. Our highly knowledgeable team of professionals will oversee the entire process, including cleaning up afterward to ensure that your property is left pristine.
We understand the importance of protecting the environment from pollution, which is why our junk removal Land O Lakes FL service collaborates with recycling facilities to recycle the junk and waste that we remove. Stone, gravel, wood, bricks, and other construction waste can all be recycled, and that is why we never discard your rubbish in landfills. To hire our services, give us a call at (813-548-6182)