Wizard Junk Removal in Hialeah, Florida
Don't worry if you need to clean your house quickly, attic, office, or garage of junk because Wizard Junk Removal Hialeah, FL, is here to offer you our services. We can handle every aspect of the cleaning and junk removal process and are fully equipped and experienced to handle and haul away even the heaviest pieces of furniture that may have been lying in your home for years. As one of the most dependable junk removal Hialeah FL services, we have gathered years of experience cleaning up homes, dirty basements, construction sites, offices and untidy yards full of rubbish. 
What's more, all our junk removal services in Hialeah, FL, are extremely neat and thorough and will always leave you satisfied. The most significant advantage of hiring our professional junk removal company is that we have the necessary infrastructure and equipment to deliver high-level work. Just give us a call for commercial and residential sector junk removal services. Don't forget to check out our website to see what our happy customers say about us.  
Hire Wizard Junk Removal to Receive Affordable and Reliable Junk Removal Service in Hialeah Florida
When hiring a junk removal Hialeah FL company, choose a firm that will offer you an upfront quote that includes the charge of every step of the removal project. You may need to remove large, cumbersome furniture, or you may be faced with the possibility of cleaning out the pile of rubbish that has accumulated in your basement. In such scenarios, only a recognized and professional junk removal Hialeah company is qualified and skillful enough to remove these items without any damage. Because of our affordable rates and high-quality service, Wizard Junk Removal has gained a reputation as one of Hialeah's best junk removal companies. 
Licensed and Insured Junk Removal Company 
Wizard Junk Removal is a fully insured, licensed, and bonded firm dedicated to providing the best possible garbage disposal and management service in Hialeah, Florida. Make an appointment with us, and we'll come down to inspect the situation and give you a quotation right away. Our Hialeah junk removal company is available for you seven days a week, and we are truly knowledgeable in all aspects of rubbish removal to make the procedure simple.
Residential Junk Removal Services in Hialeah, Florida
You may require junk removal services for a variety of reasons. You may have a hot tub that you wish to get rid of, or you may require the demolition of an old shed in your home yard. You might even need to move your old furniture out of the way so you can get that new living room set you've always wanted. Our residential junk removal company in Hialeah is here to offer you all these services, so don't go to the trouble of removing objects from your home on your own. 
Residential junk removal service:
      Cooler/computer removal

      E-waste removal

      Garage cleanup

      Hot tub removal

      Furniture removal

      Basement cleanup

      Remodeling debris removal

      Relocation junk removal and cleanup

      Fan/TV removal

      Mattress removal

      Shed demolition and removal

      Toaster/stove/refrigerator removal

      Electronic gadgets/appliance removal

      Attic cleanup

      Carpet and rug removal

      Cyclone cleanup 
Commercial Junk Removal Hialeah FL Services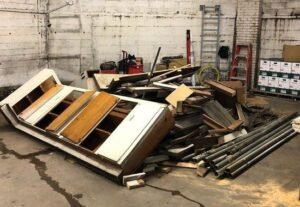 When it comes to junk removal and cleanups, Wizard Junk Removal has several options. We work on commercial projects that require the removal of large piles of waste or junk. Whether it's discarded appliances or construction debris removal and cleanup for a construction site, our commercial junk removal services in Hialeah, FL, can handle it all.  
Commercial junk removal services:
      Broken furniture removal from office/shop

      Property waste management

      Commercial landscaping debris removal

      Old machinery removal 

      Dumpster rental for commercial places

      Warehouse cleanup

      Office renovation debris removal

      Eviction cleanup

      Office cleanup and junk removal
Construction Debris Removal in Hialeah, Florida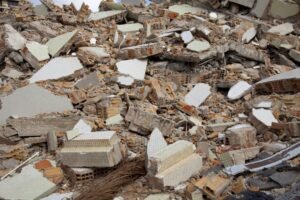 Whether you're a professional contractor or not, the task of collecting construction debris from active building projects will always be a challenge. No matter how big or little the job is, all construction sites generate a lot of trash and garbage, and getting rid of it on time may be a problem. Our construction debris removal in the Hialeah service can help you handle and remove construction debris such as concrete, asphalt, metal, and gravel quickly. If you try to clean up construction waste on your own, you will end up spending a lot of money because you will have to pay separate charges for labor, trash bin rentals, and landfills. Using our junk removal Hialeah FL professionals to clear construction debris is more convenient and cost-effective. 
Construction debris removal services:
      Corrugated sheets

      Construction debris and trash

      Cement/bricks/drywall/screws

      Concrete/stone slabs

      Metal scrap/wood scrap

      Tiles and sheeting

      Stones/nails

      Gravel/asphalt paving
Yard Waste Removal Services
One of the most aggravating things about owning a yard is the waste generated during yard maintenance, landscaping, and environmental disaster. It is hard to get rid of yard junk because dumping trash outside your fence isn't an option. It's even worse when you're trying to find out how to get rid of the yard debris but can't decide which service is best. Our yard waste removal in Hialeah service provides a same-day solution for most tasks, so you can rest easy knowing that your rubbish will be removed without delay. 
Yard waste removal services: 
      Dead leaves

      Firewood and lumber

      Branches and clippings

      Dead plants 

      Soil and dirt

      Unwanted gardening equipment

      Broken trees 

      Shed and treehouse demolition

      Damaged wooden fences
Environment Conscious Junk Removal Methods
When you hire our junk removal Hialeah FL service, you're getting a professional company that follows all safety standards as well as state rules for rubbish disposal. Instead of dumping the rubbish, our junk removal company in Hialeah recycles it by sending it to recycling facilities. As part of our environmental awareness, we also donate reusable things. Visit our website or give us a call for additional information about our junk removal services.