Wizard Junk Removal, Miami Beach Florida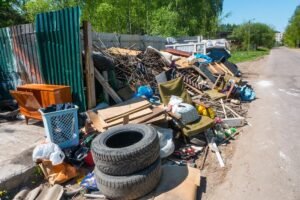 Are you irritated being constantly surrounded by junk at home? Can't stand the sight of that rotting hot tub occupying space?  If you think the massive pile of clutter and junk might cost you a fortune to remove, you're mistaken. Junk removal doesn't cost a fortune. If you're serious about making space by clearing out you home or office of all the clutter, you just need to hire the right junk removal service for it. Wizard Junk removal Miami Beach is a licensed and insured company whom you can depend on for affordable junk removal and what's more, we dispose of it responsibly, just call us on 754-799-2909
Wizard Junk Removal has been helping customers in getting rid of junk from their homes and offices for years in Miami Beach FL. You can call us if you have to get rid of old appliances, furniture, and even piles of office trash. If you even need to get rid of your old couch to make space for a new one, then just give us a tinkle. We would be happy to take anything off your hands. From the piles of leaves in your yard, to the large broken bed wasting in your basement, what's more we will even clean out your basement for you while removing the junk! If an old yard shed is about to crumble anytime, we can remove that for you. If you remodel your home and you're disturbed by piles of debris lying in your front/backyard, contact us, and we will get it removed for you. That's what we do and that's what makes us one of the most sought-after junk removal services in Miami Beach.
Residential Junk Removal in Miami Beach 
For the best residential junk removal services in Miami Beach, call Wizard Junk Removal. We've helped a lot of people get rid of rubbish by removing big objects safely and without causing harm to their homes. You will never have to do anything or deal with the headache of the rubbish removal process; simply set up a time with us and we will arrive on time to remove your furniture or junk.
All you have to do is talk to our reps and we will send down a crew with a dumpster to clear out the junk. Our guys are all verified and trained to handle your items carefully. We will ensure no damages are done to your home while removing heavy furniture or appliances. Before the job we give you an upfront estimate and that's about it, no fuss, no hassles and definitely no add Ons later.
All types of furniture

Beds and mattresses,

Rugs and carpets

Kitchen furniture, 

Dining tables and chairs

Ottomans and coffee tables'

Showcases and bookcases

Heavy electrical appliances

Sofas and settee

Electronic appliances
Efficient And Affordable Yard Waste Removal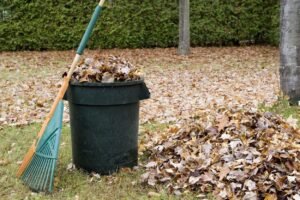 Wizard Junk Removal has a variety of clean-up services for campus parks, stadiums, commercial businesses, and institutions for large-scale landscaping sites where tons of waste like leaves, trimmings, and clippings are dealt with. In commercial applications, we can help you get rid of metal and fencing scraps, concrete waste, lumber, renovation debris, and other sorts of debris strewn or items thrown in the yard. We will provide you with an efficient solution for getting rid of all your yard trash to make your yard appear fresh and clean.
We follow eco-friendly procedures for disposing of your trash while considering the environment. As such, our employees would never follow unethical and illegal means of disposing of the waste.
What we remove from your yard
Landscaping debris

Dirt and soil

Broken trees and branches

Waste and mulch

Tree stumps/dead trees

Rotten wood

Broken fencing/metal scrap

Damaged sheds

Discarded garden furniture

Storm clean-up

Corrugated sheets/rods/renovation debris
Commercial Junk Removal in Miami Beach 
All businesses generate some quantity of junk. Most office owners also face the problem where junk is occupying some precious space. It can be old office furniture, electronic devices, construction debris from demolishing, and building sites, which must be disposed of properly. Wizard Junk Removal Miami Beach provides junk removal services to commercial sectors with cost-effective plans to keep your property debris-free and completely organized. You can call us to remove landscaping debris from prominent estates and keep your property waste-free. We even use recycling methods that are eco-friendly to get rid of your junk and go green.
You can save time and money just by hiring Wizard Junk Removal for their junk removal services in Miami, FL. Wizard Junk Removal will provide you with combined waste management services for a single rate. You won't have to pay for labor, tools, manpower, equipment, and fees for moving from dumpsters to landfills. The upfront pricing will provide you with professional junk managing services for a reasonable charge.
Here's Why You Should Use Wizard Junk Removal for Commercial Junk Removal in Miami, FL
Wizard Junk Removal is a highly experienced and rated service, making them one of Miami, FL's best junk removal companies. They provide reliable and outstanding services for their value of money.
Exceptional and affordable pricing-

In this industry, we provide you with low prices, but we do not compromise on our quality of service

Licensed and Insured –

Wizard Junk Removal is licensed, bonded, and insured for providing you with safe and damage-free services for junk removal.
 Construction Debris Removal in Miami Beach Fl
Wizard Junk Removal has been a significant player in the junk removal industry providing solutions for removing construction waste and debris for contractors, site managers, and architects. We help dispose of all construction debris like metal, wood scrap, dirt, cement, bricks, etc. in the bargain, we keep your construction site organized and clean.
Getting waste and debris disposed of is not an easy task as you can spend a considerable sum throughout the process. Instead of wasting your resources and labor, give a call to Wizard Junk Removal for cleaning up your construction site. Extra charges will not be prescribed for dumpster rentals, transporting, and landfill fees because our services will all be quoted to you under one price tag.
What we remove
Internal demolition/debris removal

Home renovation debris/junk removal

Gravel and dirt

Tiles/shingles/bricks

Torn down walls/widows

Corrugated sheeting/fencing

Wood /metal scrap

Damaged fixtures/fittings

Asphalt paving

Wooden paneling

Plaster/flooring/walls

Electric junk wiring

Nails/screws/broken tools

Complete site clean-up

Waste disposal
How We Charge: How It Works
The way we charge is based on the quantity and type of junk we are disposing of. All our prices are upfront, and it includes labor and disposal fees as well.
Free On-Site Quotation:

All you have to do is Book an Appointment so that one of our teams can visit you at the location and consult with them regarding the junk, and they will provide you with the correct price.

Junk Removed Immediately:

If you are satisfied with our deal, then your junk will dispose of off right away. If you are not happy with the prices, then do not worry. The estimate will be provided to you for free. Once the job is done, the payment will be collected, and immediately a receipt for your records will be emailed to you.

Eco-friendly Disposal:

Our team transports the material to licensed disposal and recycling facilities. More than 60% of junk is recycled and reused.
Why wait and let junk accumulate at home? Call Wizard Junk Removal in Miami Beach Florida and leave it to us to get the trash removed in a day. Wouldn't you like a cleaner home? Just call: 754-799-2909.