Wizard Junk Removal Miami Lakes Florida
Individuals and businesses alike are looking for the most responsible junk removal and waste management teams to tackle their junk problems. As a result, diligent junk removal services in Miami Lakes, Florida, are becoming increasingly popular. Managing junk without expert assistance can be time-consuming, complex, and costly. So, finding a Junk Removal Miami Lakes Fl Service which can handle everything for you is a great investment. At Wizard Junk Removal, this is exactly what we give you. We are a skilled team of junk removal and waste disposal experts dedicated to fixing our clients' difficulties. We will be able to help you with your junk removal assignment, whether it is in the home sector or for a business cause. 
Top-Tier Junk Removal Company in Miami, Fl
Wizard Junk Removal is a well-known junk removal company specializing in residential and commercial sectors. We can quickly and affordably remove any form of junk from your property if you hire us. Just call Junk Removal Miami Lakes Fl if you have old mattresses, bulky damaged furniture, malfunctioning appliances, or waste from a recent home remodeling project. We can assist you in getting rid of all of your junk and perform quick cleanups of your entire property or specific areas such as your basement, yard, or garage.
We Are a Reliable Junk Removal Service with License and Insurance
We are quick, prompt, and efficient enough to provide you with high-quality services at a reasonable price for all of your junk removal needs. We are by far the cheapest junk removal service in Miami Lakes, Fl, and we never let you down as a licensed and insured company.
Budget-Friendly and Transparent Prices
The cost is the most significant advantage of choosing a reputable and professional junk removal company like ours. We operate with complete transparency and provide you with upfront quotations that do not include any hidden fees. You only pay one budget-friendly price for our full service. We make certain that we commit to our customers to earn their trust and goodwill.
Residential Junk Removal Miami Lakes Fl
Count on the pros at Junk Removal Miami Lake Fl to get rid of unwanted things that are either enormous or tough to handle. We can assist you when you can't transport an object in your automobile and need it transported for disposal. Contact us if you're a real estate agent looking to get rid of unwanted furniture and appliances. Before the buyer is ready to move in, we will assist you with cleaning out what was left in the garage or yard by the previous owner. We will be able to complete the job as quickly as possible. Call us for a free estimate of your residential junk removal task.
The residential junk removal services we provide:
Furniture removal

Television disposal & recycling

Appliance removal

Hot tub disposal

Trash removal

Mattress disposal

Refrigerator disposal & recycling

General junk and trash disposal
Commercial Junk Removal Miami Lakes Fl
When it comes to removing commercial junk, keep in mind how much time and effort you'll be putting in. You'll be transporting enormous, heavy objects as well as hazardous waste, which could result in a mishap. Instead, consider employing our professional junk removal service to do the job for you. You save time and money this way, and you'll be able to concentrate on running your business as usual while still assuring your customers' safety.
We can offer you the following commercial junk removal services:
Office junk removal

Office furniture removal

Commercial estate waste cleanup

Appliance and equipment removal

Foreclosure Clean Outs

Interior demolition junk removal

E-waste/electrical waste removal
Yard Waste Removal Miami Lakes Fl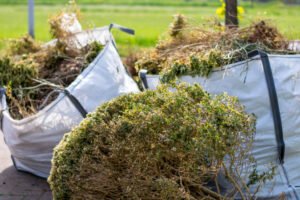 A yard is a fantastic location to spend quality time with family or friends. It's a wonderful spot for having a good time, unwinding, and taking in the scenery. If you don't want to spend hours maintaining it clear of yard waste, then Wizard Junk Removal's yard waste removal services are a good option. We are committed to offering dependable services using a highly experienced and capable yard waste and debris disposal crew. 
We provide comprehensive yard waste disposal services in Miami Lakes, Fl: 
Leaves and prunings removal

Weeds, grass, and shrubs removal

Branches, tree trunks, and twigs removal

Stones and soil removal

Garden shed demolition and removal

BBQ grill removal

Swing sets and pool removal
Construction Debris Removal Miami Lakes Fl
Loading construction debris into a truck, trailer, or car and bringing it to be recycled, sorted at a waste transfer station, or dumped is how you get rid of it. In most cases, burying it on the spot is no longer permissible. Many large and small construction and renovation projects now hire our construction debris removal services to save time and money. Contact our insured professionals for same-day service, site cleaning, or weekly pickups to keep the construction debris and waste out of the way.
We remove and take:
Scrap wood and metals

Plastics and vinyl

Drywall 

Plaster

Shingles, 

Windows 

Masonry

Glass

Tar paper 
Eco-Friendly Junk Removal in Miami Lakes Fl 
When trash and waste are left uncontrolled for an extended time, they can pollute the air and water. Of course, this is something we do not want to happen, so we choose to be a green junk removal company that only recycles and donates whatever we can from the junk we collect. We reduce the volume and type of trash and waste that ends up in landfills. Call us right now, and we'll come to you the same day to collect and cart away your junk.
Why Choose Our Professional Junk Removal Services in Miami Lakes, Fl
You can save a lot of time by hiring a professional junk removal service provider. Dealing with trash, garbage, and junk may be a nightmare that takes days to complete. However, with Wizard Junk Removal's experience and skills, it can be made simple and stress-free for you to get rid of your waste in a day. Our staff works quickly and efficiently to handle, retrieve, lift, and load your junk to transport it away for disposal. Our goal is always to keep properties clean and ensure complete customer satisfaction.
As a professional Junk Removal Miami Lakes Fl service, we seriously take our duty. We can assist you with removing junk from your home or business in a responsible and environmentally friendly manner. You can rest assured that your trash and waste will be recycled and donated to charities in the Miami Lakes area. Call us for friendly, affordable, and dependable junk removal services now!