Wizard Junk Removal North Miami Beach Florida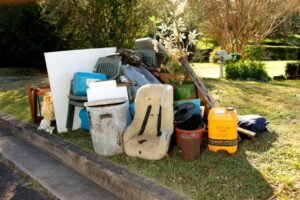 Every home or business, sooner or later, will require professional junk cleanup and removal services. Do you want your house to look like a hoarder's paradise? You don't want your living room or yard to be an eyesore, and you don't want your basement to be a haven for creepy crawlies. That's why you need a good Junk Removal North Miami Beach Fl service, and who is better than Wizard Junk Removal, a company with years of experience in the sector, to make your home, yard, business, or construction site look nice and clean once more.
Reputed Junk Removal Company in North Miami Beach
Wizard Junk Removal offers various services and expert advice on all aspects of junk removal waste management in North Miami Beach, Florida. Hundreds of pleased customers who have benefited from our services attest to our reputation as the best. We have the experience and workforce to remove just about anything from your property, including bulky furniture, hoarding junk, attic trash and commercial junk. Give us a call, and we'll organize and clean up your property the same day.
Licensed And Insured Services for Your Benefit
We can supply you with high-quality Junk Removal North Miami Beach Fl services because we take every precaution to ensure that your property is not damaged during the cleanup. We are licensed and insured against all disasters to secure your home or office.
Free Quotes and Unmatched Prices 
We are unrivalled in pricing and believe that good junk removal services should be affordable for everyone. Inspections and quotations are free of charge at Wizard Junk Removal. We make certain that our estimates are the most affordable in the country, providing you with another reason to choose us.
Residential Junk Removal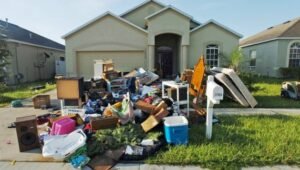 Do you have a lot of big stuff in your garage or basement? Call our residential Junk Removal North Miami Beach Fl services to take care of it. Our well-trained personnel will do an excellent job cleaning up and removing your junk quickly and without damaging your property. We get rid of everything considered junk and leave you with a cleaner and healthier house. 
Some of the things we do for you:
Upholstery and bed removal

Kitchen or dining room furniture removal

TV sets and home theatres removal

Freezers and refrigerators removal

Sofas, tables, and chairs removal

Toilet fixture removal

Carpets, rugs, and drapes removal

Attic junk removal and cleanup

Basement and garage cleanout 
Commercial Junk Removal 
Our commercial junk removal and waste management include property management services, landscaping debris, foreclosure cleanups, and more. We excel at providing expert solutions to keep your office or business orderly and clutter-free. Our services are budget-friendly and can accommodate your requests for scheduling your junk removal assignment to be done after the standard 9-5 business hours. Give us a call, and you will not be disappointed.
Call us to get rid of your:
Large electrical appliances

Broken or discarded air conditioners

Fans and electronic devices

Computers, monitors, and printers

Wires electronic junk and electrical fittings

Damaged heavy-duty appliances

Data banks, computerized gadgets and machinery
Yard Waste Removal
Your front and rear yards are extensions of your home. They are a result of being a homeowner. However, finding the time and energy to clean out the waste and dispose of it properly is always challenging. You want to relax and enjoy your outside space while you're not at work, not spend hours cleaning it. The good news is that you can contact us for junk removal services and yard cleanups. We will have your yard looking beautiful in no time once we're done hauling away all the waste and debris spread all over it. 
We offer:
Yard debris hauling and disposal

Landscaping debris removal

Garden tool and machinery removal

Fence removal

Yard cleanup

Storm cleanup

Shed demolition and removal

Unwanted waste like wood, twigs, prunings, stones, etc. removal
Construction Debris Removal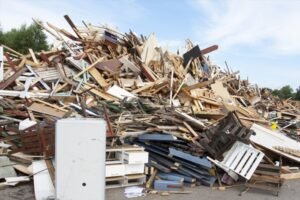 You may have junk, trash, waste, and debris from a home renovation project or at your construction site. Contact us at Junk Removal North Miami Beach Fl, for complete debris removal and thorough cleanup. We provide frequent scheduled junk and debris hauling services and dispose of the debris and trash in an eco-friendly manner. 
We dispose of:
Wood and metal scraps

Wiring

Drywall

Flooring

Boards

Tiles

Paint

Construction debris
We Are an Eco-Friendly Junk Removal North Miami Beach Company
We follow the environmental policies of- recycle, reusing, and reducing while disposing of junk. Our shared goal is to create a trash-free community and safeguard the environment from the harmful consequences of junk pollution. Don't amass stuff or leave your trash lying around. Call us to dispose of your environmentally-friendly waste and contribute to a pollution-free neighborhood. As environmental warriors, we go above and beyond in recovering your trash and ensuring that it does not wind up in landfills. Instead, we recycle and donate reusable things because we are green companies. 
How To Hire Our Junk Removal North Miami Beach Fl Services?
We make the process of hiring our Junk Removal North Miami Beach Fl services simple and hassle-free for you. Give us a call and tell us what services you require. You can either describe your junk problem or send us a photo of it, and we'll get right onto assessing it. You can get a free quote over the phone if it's a common issue. We may also send down our team to evaluate your needs and provide you with a free price on the spot. We can get started on the job immediately after you agree and confirm your booking. It's as easy as that to declutter your home.
Why Should You Go with Wizard Junk Removal?
Prompt and Reliable:

When you call us for a job, we make every effort to complete it in one day. However, if it is a large-scale task requiring frequent junk pickup and hauling, we will do our best to finish everything as soon as possible.

Professional and Efficient:

Wizard Junk Removal has the most up-to-date equipment and well-trained personnel to deliver high-quality junk removal services.

Seasoned Veterans:

We have years of expertise dealing with all types of junk, debris, and waste materials.

Friendly and Courteous

: Our professionalism is matched with polite and social services to assure complete satisfaction.
Now you have a good idea about our junk removal company and the services we have to offer, all you have to do next is pick up the phone and give us a call. We aim to provide you with a good experience of hiring us as your Junk Removal North Miami Beach Fl service, and we will do our best to ensure that you get your money's worth!