Wizard Junk Removal in Westlake, Florida 
If your junk is cluttering your home and giving you a headache, it's time to hire a competent junk removal Westlake FL business to get rid of the junk. Wizard Junk Removal is an experienced and qualified junk removal company that can handle any form of junk you have at your place. We have special solutions for waste management and debris removal, and we can guarantee that your property will be cleaned properly and effectively. 
Our junk removal services in Westlake, FL, are the best in the industry, and we provide our services in any part of the city and the surrounding area. Garbage can easily grow into a big problem if it is not cleaned up carefully regularly. Only a professional junk removal company like ours can relieve you of the burden of junk disposal. Our company offers various services, including junk removal from your home, commercial place cleanup, construction debris removal and yard waste removal. 
Licensed and Insured Company in Westlake, Florida
Are you looking for a junk removal Westlake FL company for your personal needs? You may need to remove large furniture, or maybe you have finally decided to clean up your basement and attic; no matter the type of the job, the expert professionals of Wizard Junk Removal can do it. Our well-recognized and professional junk removal company is skillful enough to haul away waste, trash, and junk quickly and efficiently without causing any damage. We will also provide you with a non-obligatory quote completely free of charge when you contact us.  
Affordable Junk Removal Solutions for All: We don't over
Both residential and commercial clients can benefit from the affordable services offered by our junk removal Westlake company. Every step of the junk removal process, from sorting and tagging to lifting and disposal, is done by us with sincerity. That is the reason why we are known to be the most effective junk removal service in Westlake, and you can always rely on us for all of your clean-up needs. If you are a landlord in need of foreclosure and eviction cleanouts, contact us because we are the best people for the job. If you need your workplace cleaned of any junk and appliances, give us a call, and we'll get it done in a day ensuring your construction site is junk-free. 
Residential Junk Removal Westlake FL Services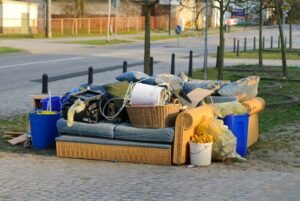 If your home is congested and overrun with trash, it's time to call our residential junk removal in Westlake service to have it de-cluttered. Our professionals are highly experienced and can make trash and waste a simple job. At Wizard junk removal, we have the knowledge and workforce to handle any residential junk removal project. 
Services offered: 
      Basement cleanup

      Furniture removal

      Carpet and rug removal

      Garage cleanup

      Remodeling debris removal

      Mattress removal

      Electronic gadgets removal

      Relocation junk removal

      Hot tub removal

      Appliance removal

      Attic cleanup
Commercial Junk Removal Services in Westlake, Florida
Do you need trash removal, foreclosure cleanout, or any other type of commercial junk removal for your company? Wizard Junk Removal is the right company for you. Our commercial junk removal in Westlake service will assist you in decluttering your commercial property. Rather than choosing unprofessional services, please put your trust in our experts, who are trained to complete every junk removal task thoroughly. Wizard Junk Removal provides a wide range of environmentally safe junk removal in Westlake services to keep your company running smoothly. What's more, all our services are very affordable, and every business owner will receive a plan that is tailored to match their specific requirements and budget. 
Commercial service:
      Dumpster rental for commercial places

      Eviction cleanup

      Commercial place junk removal

      Everyday trash removal from business/shops

      Warehouse and storage room cleanup
Construction Debris Removal in Westlake
Our construction debris removal in Westlake service experts have received training in techniques. We provide dependable junk removal Westlake FL service by expertly removing and disposing of construction debris from your work site. You need to keep your construction site tidy to finish your job, and our skilled junk removal service can take care of that for you. Except for some hazardous chemicals, we will remove everything else, and we guarantee that we finish our job quickly without disturbing your construction work. 
Services offered:
      Concrete/stone removal

      Tiles and sheeting removal

      Metal scrap removal

      Cement/bricks/drywall removal

      Nails/screws removal

      Gravel/asphalt paving removal

      Corrugated sheets removal
Yard Waste Removal Services in Westlake, Florida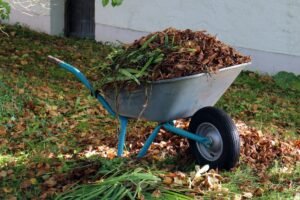 Our junk removal service can assist you in cleaning up your yard and making it look organized and beautiful. Many people don't realize that having a yard means dealing with a lot of trash and clutter. To keep your yard looking great, you'll need the help of a professional yard waste removal in Westlake service like ours. We remove any landscaping waste and all the rubbish gathered as a result of routine maintenance. Storms and hurricanes can also leave a lot of debris in yards, including potentially dangerous debris such as fallen trees and broken branches, which can cause injuries and accidents. That's precisely why one of our most popular services is storm cleanup.
Services offered:
      Rotten wood removal

      Waste and mulch removal

      Damaged sheds removal

      Landscaping debris removal

      Tree stumps and dead tree removal

      Discarded garden furniture removal

      Broken fencing removal

      Dirt and soil removal

      Fallen tree and branch removal

      Storm cleanup services
An Environment-Friendly Junk Removal Company Ready to Offer Our Services
Wizard Junk Removal has provided ecologically friendly junk removal Westlake FL services for years. We up-cycle, recycle and donate as much as we can instead of dumping your junk and old stuff in ever-growing landfills. Disposing of junk in an eco-friendly manner is one of our specialties, and we take steps to ensure that our actions do not affect the environment negatively. Give us a call or visit our website if you wish to hire our services.