Wizard Junk Removal in Eustis, Florida
We all know how overwhelming a situation can become when your trash hasn't been removed in a long time. What may seem like an undoable chore to you is little more than a day's work for us. Wizard Junk Removal comes to your home or job site and removes all trash, debris, and junk with our same-day services. Only expert professionals should remove big furniture, hazardous waste, and debris that have the potential to damage your health. Contact our junk removal Eustis FL company, and your home or office area will look pristine in no time. Our junk removal services in Eustis, FL, specialize in a variety of junk removal work, including assisting hoarders in getting rid of hoarded products and waste. We also help property owners remove trash and junk left by tenants, allowing the property to return to a clean state. Construction managers can profit from an orderly worksite free of clutter and debris with our construction waste removal service. Whatever the issue, Wizard Junk Removal offers a simple and cost-effective answer for you. Please give us a call at (352-280-3584) to book our services. 
When you choose our junk removal Eustis Florida company for your project, you will find that our professionals are friendly, helpful and pleasant to work with. We'll also provide you with tips on how to deal with your trash in the future. When you hire us, you don't have to worry about where to dispose of your waste because our junk removal Eustis FL service has contacts with all recycling centres and charities. We are a licensed and bonded company, and we have the appropriate accreditation in properly disposing of trash as a certified organization. We understand the importance of reducing your carbon impact on the world, which is why we make sure that the least amount of waste goes up in a landfill.
 Residential Junk Removal Service in Eustis FL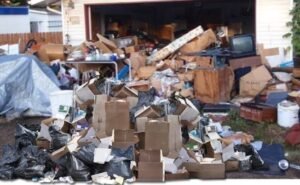 Only a dependable and effective business like ours can understand how clutter and junk may overwhelm your property. Household garbage accumulates over time and quickly becomes a huge problem that cannot be solved without help. It can be stressful and dangerous, which is why you should hire a professional residential junk removal in Eustis service to take care of it. The most difficult aspect of rubbish removal from the home is the hassle of disposal and transportation. Do you think you'll be able to handle it all? There's no need to stress because our junk removal in Eustis company offers various services, including junk removal from your house and disposal through our network of dumpsters. Trash removal is simple with us and can be completed in a single day. The final result is a cleaner, more spacious home.
Our residential junk removal services:
Basement cleanup

Attic cleanup

Garage cleanup

Appliance removal

Furniture removal

Electronic gadgets removal

Remodeling debris removal

E-waste removal

Mattress, carpet and rug removal

Hot tub removal

Shed removal

Relocation junk removal
Commercial Junk Removal Service in Eustis, FL
Wizard Junk Removal is a well-known junk removal company in Eustis, FL, and we have special expertise in commercial junk removal in Eustis. Our work efficiency, professional knowledge, and organized skill set in waste removal will help you save your time and money. Instead of hiring amateur cleanups and rubbish removal companies, contact our firm for swift and thorough service. We are the leading company in the industry because we know what we're doing. 
Commercial junk removal services:
Property waste management

Warehouse cleanup

Foreclosure and eviction cleanup

Office cleanup and junk removal

Old machinery removal

Broken furniture removal

Commercial dumpster rental

Old Computers and data banks removal

Office renovation debris removal

Commercial landscaping debris removal
Construction Debris Removal in Eustis, Florida
Are you a homeowner remodeling your house, building a pool, or doing major internal repairs? Or maybe you are a professional constructor working on a major building project? How will you get rid of all the debris, junk, and trash produced at the site? You can't count on your neighborhood garbage collector to pick up such a large amount of construction junk. In cases like these, you need to contact our construction debris removal in Eustis service. The situation can be tough when you don't have the trained employees and equipment to haul off debris like tiles, damaged and undesirable metal rods, worthless scaffolding, stone chips, concrete, and paving. Our junk removal Eustis FL company will carefully dispose of the building debris without causing any damage to your construction structure. Furthermore, we get rid of such construction waste in environmentally friendly ways. Whether it's debris from demolition or remodeling, we'll get the job done right for you.
Bricks/cement removal

Asphalt paving removal

Demolition debris removal

Tiles and drywall removal

Corrugated sheets and iron removal

Broken equipment and tools removal

Gravel, concrete and stone removal

Fencing removal

Metal and wood scrap removal
 Yard Waste Removal in Eustis, FL
Yard garbage collection is one of our numerous junk removal services, and we'll not only transport away your rubbish, but we'll also clean up afterward. Mowing, trimming and cleaning up your yard results in mountains of trash, making your yard a messy sight. Our yard waste disposal options include all types of yard clean-up services, so relax and let us take care of the rest. Our yard waste removal in Eustis service is the best in the business, and we promise that no other company can remove all of your yard waste and junk in a single day.  
Our yard waste removal services in Eustis:
Dead leaves removal

Unwanted gardening equipment removal

Broken tree removal

Soil and dirt removal

Metal yard scrap removal

Shed and treehouse demolition and removal

Firewood and lumber removal

Branches and clippings removal

Damaged wooden fence removal
Same Day Junk Removal Services 
We are a dependable Eustis junk removal business that offers cost-effective solutions to all your junk removal-related concerns. We help you organize and complete the monumental chore of removing all of your rubbish in a timely and efficient manner. Our qualified workers can manage a wide range of services and are well-equipped to handle every element of the project, from removal to disposal. The most significant benefit of hiring our junk removal in Eustis service is the efficient and meticulous work you will receive, including complete cleanup after disposal. There's no need for extra garbage services because we will take care of everything.
Certain states have regulations prohibiting waste disposal in landfills because it can clog sewers, canals, and waterways. In some areas, you can't even give them to a garbage collector. Our junk removal Eustis FL service offers quick and easy solutions to such issues. We follow a stringent environmental disposal strategy that includes donating to charity and sending materials for recycling. We are an environmentally friendly company and will never contaminate the environment by simple carelessness or ignorance.  For a free quote, give us a call right now at (352-280-3584)