Wizard Junk Removal in Cooper City, FL
When your home becomes cluttered with a lot of rubbish, it's not only bothersome to live in that condition, but it is also unhealthy. Call Wizard Junk Removal today to thoroughly clean your place! When you need to get rid of a few pieces of junk, hauling it away all by yourself is possible, but when you have to clear a large amount of rubbish, only a professional junk removal Cooper City FL service like ours can help you. Wizard Junk Removal comes to your home or job site and removes all types of trash, waste, and junk. Large furniture, toxic rubbish and debris that could harm your health could also be removed by the trained personnel of our junk removal service in Cooper City, FL. We are a leading company in the industry, and we offer a complete package that includes hauling and disposal. 
Junk Removal is an Easy Process with Us
When you contact our junk removal Cooper City FL company for your needs, we will come to your place and assess the situation. Then our employees will provide you with a no-obligation quote for the service. We'll shake hands and begin the work if you agree to the price, and it's as simple as that! When we are finished, we will sweep the places we worked in, make the payment, and then be on our way. 
We Provide All Residential Junk Removal Services You May Require 
Clutter and junk can completely ruin the peace of your home life. Garbage collects over time and quickly grows into a massive problem that cannot be managed without assistance. The cleaning process can be stressful and dangerous, which is why you should enlist the help of professional residential junk removal in Cooper City service like ours. With us, trash removal is straightforward and can be accomplished in one day. The result will be a home that is cleaner and spacious. Our Cooper City junk removal company provides several services, including junk removal from your home and disposal through our dumpster network. 
Residential junk removal services:
Appliance removal

Basement cleanup

Garage cleanup

Hot tub removal

Furniture removal

Attic cleanup

Mattress, carpet, and rug removal

Remodeling debris removal

TV and fridge removal

Relocation junk removal

Electronic items removal
A Secure Commercial Junk Removal Cooper City Service
We are one of the best commercial junk removals in Cooper City services, and we help busy business owners and managers to keep their commercial places clean and tidy. Wizard Junk Removal offers various affordable commercial trash and waste removal services, including appliance removal and everyday office trash removal and disposal. Give us a call, and we will walk you through the process of our commercial junk removal service. 
Commercial junk removal services:
Office cleanup and junk removal

Commercial waste management

Old machinery removal

Warehouse cleanup

Commercial dumpster rental

Eviction cleanup

Data banks removal

Renovation debris removal

Broken and old furniture removal

Computers and electronic gadgets removal 
Construction Debris Removal Service in Cooper City, FL
Are you renovating your home? Or maybe you're a professional builder working on a large construction project? To dispose of all of the waste, rubbish, and trash generated at the construction site, you can't rely on your local garbage collector. To remove such a significant volume of construction debris, you will need professional construction debris removal in Cooper City service. The job can be difficult if you don't have the trained people and equipment to remove debris such as tiles, broken metal rods, stone chips, concrete, and asphalt. Our junk removal Cooper City FL service team will dispose of this debris with attention, ensuring that your construction structure is not harmed. We dispose of waste environmentally friendly, so you won't have to worry about accidentally breaking environmental regulations either. Our efficient workers will get the job done right for you, whether it's demolition waste or remodeling debris.
Services offered:
Demolition debris removal

Bricks/cement removal

Drywall removal

Asphalt paving removal

Broken tiles removal

Construction equipment and tools removal

Corrugated sheets removal

Iron rods removal

Gravel/concrete removal

Stone chips removal

Fencing removal

Metal scrap and wood scrap removal
Quick Yard Waste Removal Service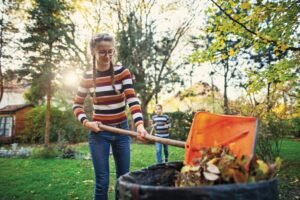 One of our many junk removal services is yard waste removal, and we'll not only remove the trash but also clean up afterward. When you mow and trim, you end up with piles of rubbish, which makes your yard look untidy. Just relax and let our yard waste removal in Cooper City service take care of this problem. We are the best in the industry, and we guarantee that no other company will be able to remove all of your yard waste and junk in such an efficient manner.
Yard waste removal services:
Soil and dirt removal

Dead leaves removal

Gardening equipment removal

Broken tree removal

Shed removal

Metal yard scrap removal

Branches and clippings removal

Firewood and lumber removal

Wooden fence removal
Insured and Bonded Company Providing Trustworthy Junk Removal Services 
You can't just ask your garbage collector to dump all your junk in a landfill because there are rules and regulations regarding waste disposal. This is where our bonded and insured junk removal Cooper City company comes in. We know how to dispose of the waste following environmental pollution regulations properly. You might be surprised to learn that numerous things you thought were utter trash can be recycled. Even old furniture, such as a sofa or bedding, can be donated, which is why we work with several charities who welcome such donations.
Our Trusted Employees are Always Ready to Help You 
One of the most crucial features that set us apart from the competition is the trustworthiness of our company and our workers. All the people working for our junk removal Cooper City FL company are screened and reliable. You can contact us anytime, and we will promptly provide you with the service you need at an affordable rate.