Wizard Junk Removal in Coral Springs, FL
Garbage and junk can pile up so fast that we all need to declutter our house or office at some point. For affordable junk removal in Coral Springs, FL, contact Wizard Junk Removal. We can swiftly clean your house, business, construction site, or your yard. Our junk removal services in Coral Springs, FL, specialize in a wide range of junk removal services, including assisting hoarders with removing hoarded items and rubbish. We also help property owners remove trash and junk left behind by former tenants. Construction managers too can benefit from a tidy work area free of clutter and rubbish, thanks to our construction junk removal service. 
Simply put, Wizard Junk Removal is an easy and cost-effective solution for any junk-related problem. Our employees have years of expertise, and they know the right way to execute the job to provide our customers with the best junk removal service possible.
A Licensed and Bonded Company to Solve All Junk Removal Problems
Our junk removal Coral Springs company is a licensed and bonded company with the required accreditation in safely disposing of trash. We also have contracts with all recycling facilities and charities, so you won't have to worry about how to dispose of your waste in an environmentally friendly way when you hire us. Decreasing our carbon footprint on the environment is a serious concern of ours, which is why we ensure that as little waste as possible ends up in a landfill. What's more, when you hire our junk removal Coral Springs FL firm for your project, you'll find that our employees are highly professional and helpful, and they will even give you some pointers on how to manage your junk in the future.
 Residential Junk Removal Services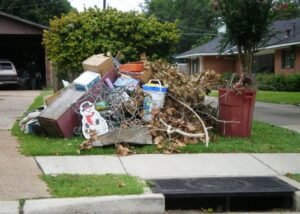 The most well-known residential junk removal in Coral Springs is Wizard Junk Removal. Our main goal is to be helpful to the residents of this beautiful city, and our company places high importance on the demands and comforts of our clients. We can genuinely promise that your money and time will be well spent when you hire us. Give us a call, and we will arrive at your home in just an hour to remove all the junk from your house.  
Residential Junk Removal Services:
Old Bed and Couch Removal

Carpet and Rug Removal

Appliance Removal

Electronic Device Removal

Household Trash Removal

Mattress and Bedding Removal

Broken Refrigerator Removal

Old Exercise Equipment Removal

Used Furniture Removal

Hot Tub Removal

Pool Table/Piano Removal
Commercial Junk Removal Coral Springs Services 
Wizard Junk Removal is here to help you get rid of those unwanted junk and trash taking up valuable office or warehouse space. Our commercial junk removal in Coral Springs service is the best in the area. You may rely on our experienced staff to do a thorough job, including removing any small junk item that you may have missed. Once the service is completed, we will send you a detailed invoice to avoid misunderstandings about payment.  
Services offered: 
Commercial trash removal

Property waste management

Eviction cleanup

Office cleanup

Warehouse junk removal

Dumpster rental for commercial needs
Construction Debris Removal Service in Coral Springs, Florida
Commercial junk removal is a complicated process that needs specialized techniques because of the weight of the junk material and the potentially hazardous nature of some commercial trash. Our commercial debris removal in Coral Springs service has the necessary resources to perform the job efficiently and swiftly with no room for error. The most up-to-date technology is used by our junk removal in Coral Springs service, and our employees are well-trained and skilled. 
We offer all types of construction debris removal services: 
Heavy debris and trash removal

Tiles removal

Corrugated sheet removal

Stones and gravel removal

Cement/ bricks/drywall removal

Nails and screws removal

Metal scrap/wood scrap removal

Concrete slab removal

Asphalt paving removal
Many people are unaware that many construction waste materials can be recycled, reducing pollution. By recycling the junk collected from construction sites, we lessen our carbon footprint on the earth.
Yard Waste Removal Service in Coral Springs, FL
Landscaping the yard is not only an extensive and exhausting task, but it also needs tidying up afterward. This would necessitate the rental of a dumpster and additional work to dispose of the rubbish. It's more cost-effective to employ a professional yard waste removal in Coral Springs service like ours to help you clean up your yard and make it beautiful again. With our extensive knowledge and proper equipment, no yard cleanup job is too difficult. You will see that there is no single piece of debris, trash, or junk left in your yard once we've completed the cleanup. Our junk removal Coral Springs FL company is famous for providing quick storm cleanup services. 
Yard waste removal services:
Dead tree and tree stump removal

Broken fencing removal

Landscaping debris removal

Damaged shed removal

Fallen tree branch removal

Rotten wood removal

Dirt and mud removal

Storm debris removal

Discarded garden furniture removal
Specialized Services at an Affordable Price
We are a reputable Coral Springs Junk Removal company that provides affordable solutions to all of your junk removal needs. Our skilled employees can handle a wide range of services and are well-equipped to handle every aspect of the project. However, the most important advantage of using our service is the efficient cleanup following the junk removal and disposal. We take it as our duty to assist you in organizing and finishing the massive trash removal task in a timely and efficient manner. 
Environment-Friendly Disposal Methods and Services 
Our junk removal Coral Springs company has a strict environment-friendly disposal strategy, which includes donating to charities and recycling as much junk as possible. You can rest assured that we are an eco-conscious business that will never pollute the environment due to negligence or ignorance.