Wizard Junk Removal in Wilton Manors, Florida 
If you're looking for a junk removal company in Wilton Manors, FL, Wizard Junk Removal is the place to go. Do you have a lot of trash at your home or workplace? Or maybe you need to clean your construction site? Don't worry, our junk removal Wilton Manors company will take care of it. We've got you covered with our garbage disposal infrastructure that comprises everything from waste removal to home cleanups and dumpster rentals. We guarantee that there will never be a less expensive option to de-clutter your home. Contact us at any time, and we will provide you with cost-effective junk removal services in Wilton Manors that are suited to your requirements. Why wait? Make an appointment right now and enjoy the peace of mind that comes with having a clutter-free home.
Insured and Bonded Junk Removal Company in Wilton Manors, Florida
We will always look out for your best interests when you employ our junk removal Wilton Manors FL service for your home, business, construction site, or yard cleanup. We are a licensed and insured organization that has been certified by state officials, and the pollution control board has given us the proper documentation and registration to dispose of waste in an environmentally friendly manner.  
Affordable Residential Junk Removal Services
Many people often stack their broken furniture and damaged equipment in the corner of their homes. Maybe they don't have time to clean it up themselves, or they're hesitant to hire a junk removal Wilton Manors company because of many companies' exorbitant service fees. The problem with this approach is certain types of trash decompose quickly, making fungus and bacteria grow in the area. That's why keeping rubbish in your garage or basement can put your and your family's health at risk. Don't wait for a potential health hazard. Just give us a call to have your rubbish and junk collected and removed by Wizard Junk Removal. We will clear your property of daily trash, as well as old beds and filthy carpets and rugs. Our company's technicians will also take care of any broken electrical equipment.
Services offered:
Mattress removal

Remodeling debris removal

Hot tub removal

Rug removal

Furniture removal

Attic cleanup

Electronic gadgets removal

Basement cleanup

Relocation junk removal and cleanup

Appliance removal

Garage cleanup

Cleanup after a natural disaster

Shed removal
Reliable and Quick Commercial Junk Removal 
Wizard Junk Removal offers commercial junk removal in Wilton Manors services. Hiring our reliable service will help you save time and money. Don't go for an uninsured service as it may put your security at risk. Our company is fully insured to offer absolute safety, and our employees are trained to work quickly and efficiently to make any junk removal work as simple as possible.
Commercial junk removal services:
Old machinery removal

Broken office furniture removal

Office renovation junk removal

Office cleanup

Dumpster rental

Warehouse cleanup

Shop junk removal

Old computers and data banks removal

Commercial property waste removal 

Foreclosure and eviction cleanup
Landscaping junk removal
Whether you run a small or large business, our company is ready to assist you in every way possible. We place equal value on all work and go to great lengths to ensure that our customers are happy with our services.
Efficient Construction Debris Removal Services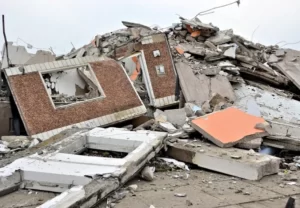 Allow our commercial debris removal in Wilton Manors service to handle the disposal of retail debris for you. Untrained workers without prior commercial junk removal experience lack the necessary knowledge and training to perform commercial debris removal effectively. Our competent employees have years of service experience, and we have the right tools and up-to-date equipment to handle any type of debris removal job. Did you know that dumping trash in landfills without regard for the environment is against environmental laws, and state authorities may fine you for violating those laws? We know the rules of waste disposal, and hiring us will save you from facing legal problems. 
Construction Debris Removal Services:
Stones/bricks removal

Metal scrap/wood scrap removal

Asphalt paving removal

Concrete/gravel removal

Corrugated sheet removal

Construction debris and trash removal

Cement//drywall removal

Tile and sheeting removal

Nails and screws removal
Yard Waste Removal Services in Wilton Manors, Florida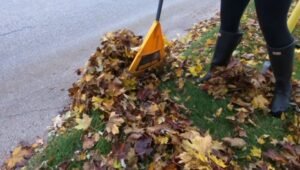 Our yard waste removal in Wilton Manors service can remove all of the junk gathered in your yard. Our professionals use sophisticated hauling techniques to deliver high-quality service to our customers. Yard waste removal is complicated work because of the disposal methods of the waste. Still, our junk removal Wilton Manors company follows the proper process to finish the project seamlessly. Furthermore, all organic yard waste that we collect is recycled.
Yard waste removal services:
Leaves and grass removal

Thornbush clipping removals

Old garden furniture removal

Landscaping waste removal

Storm damage debris removal

Dirt and soil removal

Torn down shed removal

Tree stumps and rotten wood removal

Fallen trees and branches removal

Discarded fencing removal

Trimmings and clippings removal

Disposal of old garden equipment
Dependable And Trustworthy Services at An Affordable Rate
Our Wilton Manors, a junk removal company, handles residential, commercial, construction site, and yard waste junk removal. To help our customers, we keep our services at a meager cost. Wizard Junk Removal provides non-binding, free quotations that cover every step of the process. Our junk removal in Wilton Manors service assists you in organizing and performing the considerable task of trash removal promptly. The skilled employees of our company can handle a wide range of services, including complete clean up following disposal.  
The Eco-Friendly Company You are Searching for
Various waste products and rubbish materials can be recycled successfully, and our junk removal Wilton Manors company never misses that opportunity. We try to avoid dumping trash in landfills because we care about the environment. Contact us anytime to hire our eco-friendly services.