Wizard Junk Removal Miramar Florida
Junk Removal Miramar Fl provides cost-effective residential and commercial junk removal services, where all of your unwanted items will be collected and disposed of responsibly by the best service provider- Wizard Junk Removal. Contact us to get to know more about our services.
Miramar is part of the Miami metropolitan region, located in south Florida's Broward County along the Atlantic coast. Miramar now has a diverse range of neighborhoods and is close to many of the state's most popular recreational destinations. With so many houses and businesses in the vicinity, it is natural that there will be a demand for junk removal services. Disposing of your daily trash is something anyone can do, but what about the big stuff like broken furniture, electronic appliances, or construction debris? In these instances, you will require a good Junk Removal Miramar Fl service to remove and dispose of your junk. 
Junk Removal Miramar Fl
When you have a lot of trash, it's a good idea to hire a junk removal Miramar Fl company that can help you clean out everything you don't want. You could be changing your furniture, cleaning out your garage of all the filth and useless items, or having your yard cleaned. When you finally decide to declutter your home or commercial establishment, hiring a junk removal service may spare you the trouble of figuring out how and where to dispose of the trash.
Reputed Junk Removal Company in Miramar Fl
Apart from removing old furniture and debris from your house, garage and attic, Wizard Junk Removal can also help you eliminate electronic waste like obsolete and damaged equipment that has accumulated over time. We even offer eviction cleanup services in Miramar at very affordable rates. The most important benefit you get from our Junk Removal Miramar Fl Company is that we clean up after ourselves, leaving your environment spotless. Contact us for any junk removal task you have no time to do or need help with.
We are a Licensed and Insured Junk Removal Services in Miramar, Fl
Our skilled junk removal team can remove all non-toxic objects and items from your premises. You won't even have to think about renting a dumpster or disposing of your trash yourself. We arrive with a large truck to haul away all the trash, leaving you with a clean and spacious area. You could be working on a large-scale construction project or simply refurbishing a home. Junk Removal Miramar Fl removes building debris from residential and commercial construction projects. We cherish each customer and will deliver only licensed, bonded and insured services for your peace of mind.
What kind of services do we offer?
              Home junk removal

              Hoarding cleanup 

              Basement cleanup

              Yard waste removal

              Garage cleanout

              Hot Tub removal

              E-waste removal Shed removal

              Office junk removal

              Appliance removal

              Eviction/foreclosure cleanup

              Construction/demolition debris removal
Residential Junk Removal Services in Miramar Fl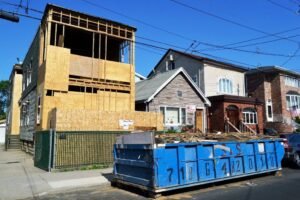 Anything goes as residential junk, as long as it's non-hazardous and can be lifted by our strong crew members. Point to the junk and unwanted things you want to be removed when we arrive, and we'll give you an upfront, all-inclusive pricing. We'll haul everything away from wherever the things are. When we're finished, we'll even clean up the area. Moreover, we recycle and donate your trash wherever possible, so you're helping to keep trash out of landfills while also giving back to the community.
Residential junk we dispose of:
              Household trash

              Garbage & refuse

              General junk

              Broken glass

              Basement clutter

              Attic junk

              Unwanted furniture

              Exercise equipment

              Pool tables

              Pianos

              BBQ & grills

              Playsets & trampolines

              Yard waste
Commercial Junk Removal Services in Miramar Fl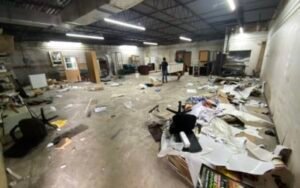 Wizard Junk Removal crew is ready to help with all types of commercial cleanout projects. In Miramar, Fl, we deal with business owners, real estate brokers, landlords, and other businesses. Our prices are reasonable, and we'll complete your junk removal assignment in no time. We believe in doing things as quickly as possible so that your commercial activities aren't affected or hindered in any way by our service. We strive to exceed your expectations and leave you with a favorable experience using our services.
We remove commercial junk like:
              Damaged computers 

              Malfunctioning printers, scanners & copiers

              Broken monitors & displays

              Official junk and clutter

              Provide commercial cleanouts
Yard Waste Removal in Miramar Fl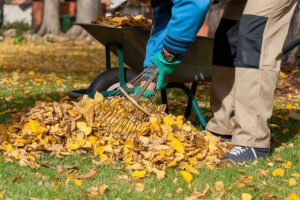 Having a yard entails dealing with a lot of trash and mess from time to time. This is when you'll require Yard Waste Removal Miramar Fl services to clean up all of the trash and debris leftover from routine maintenance, landscaping, or the weather. A messy yard with damaged trees, leaves, dirt, and rubbish is an eyesore that can't be easily removed and placed on the curb. Rather than taking on the hassle of yard cleanup, hire Junk Removal Miramar Fl to perform a complete and thorough yard cleanup to make your yard beautiful again.
We clean out your yard and dispose of:
              Landscaping debris

              Waste and mulch

              Dirt and soil

              Dead trees, stumps, branches, and rotten wood

              Broken fencing and damaged sheds

              Discarded garden furniture and metal scrap

              Storm cleanup
Construction Debris Removal in Miramar Fl
As a construction manager, the last thing you want is a site clogged with garbage and junk inhibiting your job. Managing debris and waste is a headache in any remodeling, construction, or construction project. Hauling it away involves time and money, which adds to your troubles and causes your project to be delayed. It's not easy to get rid of construction trash because of inadequate equipment and labour. Hauling materials like concrete and metal scrap is very challenging too. These are the most important reasons why hiring a reliable construction debris removal service like us in Miramar, Fl, is the best option.
You can hire Junk Removal Miramar Fl to haul away:
Wood and metal scrap

Damaged tools and equipment

Corrugated iron sheets and rods

Cement, concrete and sheetrock

Asphalt paving, stones and concrete

Drywall, canvas and plaster

Shingles and tiles

Screws and nails

Dirt, gravel and debris
Eco-friendly Junk Disposal Methods
When it comes to junk disposal, we are associated with many charities to which we donate some of your unwanted household items that can be used by the poor and needy. Besides donating reusable stuff, we spend most of our junk in recycling centres. This way, we maintain the status of being an eco-friendly junk disposal service that helps in protecting the environment and keeping the world green.
Junk Removal Miramar Fl Services You Can Rely On
What makes Junk Removal Miramar Fl different from the competition is our professional and courteous approach to customers. We provide efficient and quick services that use the newest packing, hauling, and removal procedures, backed by a well-organized infrastructure of qualified staff and cutting-edge equipment. Contact our friendly customer service agents to understand all our junk removal services better. They will describe each step of the junk removal process in detail to give you a clear picture. We assist you with all phases of the waste disposal process, including packing, breaking, transporting, and disposal using environmentally safe methods. Call Wizard Junk Removal for the most dependable and trustworthy junk removal services in Miramar, Fl.