Wizard Junk Removal Margate
Junk and clutter can be a significant hassle and cause concern in our daily lives. Removal of it is an even bigger headache. Helping the community manage this problem is Wizard Junk Removal Margate, professional junk removal and waste management company offering affordable junk removal solutions in Margate Fl. We help homes and businesses regain a sufficient amount of space by disposing of your junk from broken furnishings to spoilt electrical appliances. We help you get a neater and cleaner office or home. 
Best Junk Removal Company in Margate Fl
Wizard Junk Removal is a licensed and insured junk removal company known for its well-organized and fast disposal of debris and all your unwanted junk. Our services extend to residences, large businesses, parks, campuses, institutions, industrial warehouses, and more. Our years of training and experience have made us the best in this field, and we make sure we work according to your satisfaction. If you got junk, just give us a call. We will give you a two-hour window and then come prepared with the equipment, manpower, and a dumpster to remove anything you don't need.  We leave the site spotless after completing a task.
Our services
    Residential Junk Removal

    Commercial Junk Removal

    Furniture Removal

    Electrical Junk Removal

    E-waste Appliances Removal

    Construction Debris Removal

    Demolition /renovation home debris Removal

    Yard waste clean up

    Dumpster Rentals

    Hoarding and Clutter Clean up

    basement/ garage /attic removal

    Shed/ hot tub Removal
Insured and Certified Junk Removal Company in Margate Fl
As Wizard Junk Removal Company is certified and insured, we take up the responsibility of junk disposal, including recycling and disposing of waste and junk according to state-wide regulations. Our work is environmentally-friendly because we recycle the waste and donate items that can be reused. This practice makes us the best company in Margate. 
Residential Junk Removal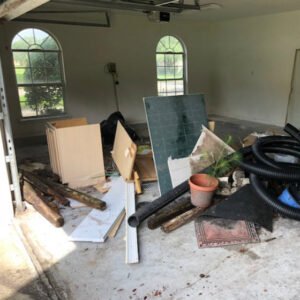 Hiring Wizard Junk Removal for clean-up services will give you professional and expert services to clean your home and make it clutter-free, as well as get you a new free space by clearing all the accumulated junk. Wizard Junk Removal will also clean your garage and basement so that you don't have to worry about any kind of junk in your house. Removing junk and unwanted material from your home reduces the clutter and results in a cleaner home. Freeing up space in your basement, attic, and garage helps you utilize the space for more valuable purposes. We remove every conceivable material from your home, from household junk to old furniture, bedding, and electric appliances.
Cabinet Removal

Couch Removal

Mattress Removal

Sofa Removal

Wall Unit Removal

Appliance Removal

Bedroom Furniture Removal

Kitchen furniture removal

Bathroom fittings

Hot tub/jacuzzi removal

Dining Room Table Removal

Kitchen Table Removal

Refrigerator/washing machine removal

Air conditioner/home theater and more
Commercial Junk Removal
Wizard Junk Removal Margate Fl is backed by years of experience and cooperation with these enterprises when it comes to junk removal. It becomes essential to find the best company who can remove your trash because it can be harmful to the environment if not disposed of properly. But Wizard Junk Removal takes on the responsibility of not just removing your junk but disposing of it according to regulations, including recycling and donation to charities. Moreover, we don't waste time and complete our tasks efficiently.
There are different types of commercial projects done by Wizard Junk Removal Company. They are as follows:
Warehouse junk removal:

Moving out or closing a warehouse is always messy, and Wizard Junk Removal is always ready to help you clear your junk at very affordable prices.

Restaurant Junk Removal

: While moving the location or renovating a restaurant Wizard Junk Removal will get you covered in all the way possible in Margate Fl.

Office Clean Ups:

If you are someone moving to a new office or renovating your office, Wizard Junk Removal can help you with all the clean-ups.

Foreclosure Eviction Cleanout:

All you need to do is give Wizard Junk Removal a call to clear any mess that has been left in your apartment.

Commercial Renovation:

There is a lot of junk and debris created while renovating a commercial building, office, house, or room. Wizard Junk Removal at Margate will help you clear out all the heavy debris in a very efficient manner.
Yard Waste Removal
Waste is always created after a storm or during the landscaping process, a yard, lawn, or green space for a commercial establishment. This waste must be removed and requires a professional company. Wizard Junk Removal in Margate, Fl is a reliable yard waste removal service because we specialize in cleaning out yards that might include shed removal or even dismantling of fences and disposing of scrap and wired fencing. Wizard Junk Removal is reputed for cleaning ruined yards and restoring the property to its original form after a storm. We specialize in hauling away debris from yards and disposing of it.
Construction Debris Removal
As construction debris is enormous and requires a lot of labor to remove, you may end up paying a lot of extra money for hauling it away. For construction debris removal in Margate, call Wizard Junk Removal. We will provide you with complete site waste management solutions at an affordable price.
We become responsible for every bit of waste you have as soon as you call us. We take care of everything from the removal process to the haling and disposal of trash and debris. We clean the construction sites, ensuring that the site is clean and tidy so that it doesn't impede or slow down your work. Whether you are a construction site manager, handyman, contractor, or remodel renovator, we are trained to manage any kind of construction or renovation debris removal in Margate. 
Look no further. We are among the best junk removal companies in Margate: and yes! We Recycle
If you are the one searching for junk removal, you are on the right path, as hiring Wizard Junk Removal will provide you with a lot of services and at a very affordable price. And finding so many services at such prices is difficult in Margate. We keep a record of satisfying our customers with our quality services, and trusting us will make you money worth the service. Just give us a call and leave the rest to us.