Wizard Junk Removal Lauderdale By The Sea Florida
Wizard Junk Removal Lauderdale by the Sea offers you an affordable means to get rid of your residential and commercial junk. Whether you're changing offices or moving into a new home, we can help with cleaning out the trash and clutter. We have skilled junk removal teams prepared to tackle all of the heavy lifting, hauling, and recycling that comes with cleaning out your office or home junk. We'll take on any job, big or small. Contact us at Wizard Junk Removal to get a free estimate today!
We are the junk removal experts in Lauderdale By The Sea
Wizard Junk Removal has been operating for years and is well-versed in all aspects of junk removal and disposal. We've made it a part of our name because we know it so well. Our Junk removal Lauderdale by The Sea Fl company is proud to provide junk removal and recycling services for your home, office, and other locations. Our eco-friendly garbage removal specialists will remove all non-hazardous objects from anywhere on your property and dispose of all unwanted clutter and debris appropriately.
Credible junk removal company providing licensed services with insurance coverage
We have been serving the residents of Lauderdale by The Sea with credible and licensed junk removal services for years. Till now, no one has had any complaints about our services. We strive to give all our customers professional quality junk removal services. We even provide full insurance coverage on all our services to ensure that you're not inconvenienced in any way.
Reasonable and upfront pricing for professional junk removal services
Our experts take pleasure in providing honest and straightforward pricing for your junk removal needs. They will offer a free, no-obligation quote depending on the volume of your junk items in our vehicle at the start of each task. When you choose Junk Removal Lauderdale By The Sea Fl, you may rest assured that we won't start working until you've received an accurate cost estimate. We will make sure you get a fair, reasonable and upfront estimate which includes the entire cost of all the services you request.
Residential Junk Removal Lauderdale by The Sea Fl
Our skilled and pleasant crew is available to assist you with bulk junk removal and hauling tasks in Lauderdale By The Sea Fl. Our dumpster vehicles accommodate 55 cubic yards of junk and furniture, allowing us to pick up, haul, and dispose of 3-4 times more junk than the average junk and furniture removal truck. We can accomplish large-scale junk removal tasks like estate clearance and hoarding cleanouts the same day because of the size of our trucks. Our junk removal offers have made us one of the most popular companies for all types of residential junk removal and furniture removal.
We Haul Away all Kinds of Residential Junk 
Commercial Junk Removal Lauderdale By The Sea Fl
Wizard Junk Removal can clean up offices, storage spaces, and retail spaces and stores quickly with our commercial and office junk pickup and junk removal services in Lauderdale By The Sea. Need to get your commercial junk picked up daily, weekly, or monthly? Call us for prompt and timely services for free estimates and discounted contract rates on commercial junk removal.
We provide:
Office cleanups and junk removal

Warehouse and storage unit cleanouts

Official furniture and equipment disposal

Property management cleanups

Real-estate cleanouts

Foreclosure and eviction cleanouts

Routine junk pickup and disposal
Yard Waste Removal Lauderdale By The Sea Fl
Have you spent hours weeding, trimming bushes or trees, and cutting grass in your yard or garden? Is there a lot of yard or garden waste that needs to be removed? Junk Removal Lauderdale By The Sea Fl is your go-to company for yard waste and garbage collection and removal. Contact us now and get a free, no-obligatory estimate on our yard waste removal and disposal services.
For any of the below yard waste removal services, please get in touch with us:
Tree and branches removal

Landscaping debris removal

Hedge trimmings disposal

Grass clippings disposal

Shed demolition and removal

BBQ grill removal

Bricks, sod, and soil removal

Fence, wood, and tile removal

Outdoor pool removal
Construction Debris Removal Lauderdale By The Sea Fl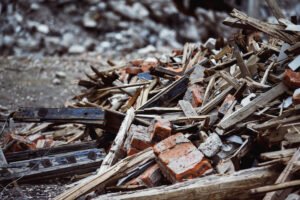 Disposing of the garbage from your demolition sites is the most time-consuming aspect of the job. If you want an easy and cost-effective solution to get rid of your trash, you'll need some professional help. Since the beginning of our junk removal firm, Wizard Junk Removal has been delivering the best professional construction debris removal and demolition services. Since then, our company has focused on waste removal and hauling tasks. Our cleanup crew will arrive on time and take care of all your undesirable construction debris and trash materials as efficiently as possible.
Give us a call for:
Trash and debris removal

Cleanup and disposal services

Scaffolding demolition and removal

Window, door, gate removal

Concrete pillar demolition and disposal

And more
Eco-friendly junk removal Lauderdale By The Sea service provider
We give you the peace of mind that your junk and trash is disposed of in the most ethical manner possible. As your local Lauderdale By The Sea junk removal experts, we engage in recycling, donating, sorting, disposal, and green waste disposal techniques. We want our environment to be less polluted and greener, so we will do whatever it takes to reduce our carbon footprint on the earth. 
How do you benefit from choosing us?
You have a lot of alternatives when it comes to getting rid of unwanted objects around your house or business. But finding a less hectic and cost-effective solution for your junk removal needs isn't difficult either. There are junk removal companies, dumpsters, and truck rentals to choose from to assist you in getting rid of your junk. When it comes to junk removal services involving your house or property, you will want to employ the best honest, dependable, and trustworthy company. Your options are significantly reduced as a result of this. That's where Wizard Junk Removal comes in. 
Our Junk Removal Lauderdale by The Sea Fl services are the best you can ask for. Take a deep breath and relax because we will take care of everything in no time when you hire us. All the heavy lifting, sorting, loading, and responsible recycling, donating, and disposal of your junk will be handled by us. Allow us to help you reclaim your space with reliable services that save you time, money, and stress. Call us the-junk removal experts whenever you have a junk problem that needs to be taken care of!