Wizard Junk Removal in Hallandale Beach FL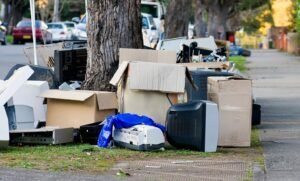 Do you have a cluttered garage? Does the basement of your home need remodeling? Was there a storm that ruined your yard? Call a professional junk removal Hallandale Beach FL service like ours in these situations. Wizard Junk Removal can assist you with all of your junk removal needs, whether you're a homeowner or a company owner. We take pleasure in offering timely, competent service at a low cost. Our junk removal services in Hallandale Beach, FL, are simply the best in the industry, and now you can check us out on Google, Facebook, and Yelp! For a completely free estimate, give us a call right now. 
Wizard Junk Removal: All Types of Junk Removal Services in One Place
Our junk removal Hallandale Beach FL services are the most economical in the industry, and we offer a wide range of services to our customers. We can clean up any rubbish that has to be removed from residential or commercial buildings. We also provide our clients with construction debris removal and yard waste removal services. 
Why Waste Time Waiting? Give Us a Call!
At home or work, piles of trash may quickly add to a lot of clutter. Whether it's outdated furniture, appliances, or equipment, they all take up a lot of space and collect filth and dust. Rather than letting the clutter keep piling up, contact our junk removal Hallandale Beach company to get rid of it. We have the equipment to remove every bit of rubbish from your property so that you have a clean environment once more.
Residential Junk Removal Services in Hallandale Beach FL
Wizard Junk Removal provides top-quality residential junk removal in Hallandale Beach services. Many businesses claim to be the best, but none can match our standards. When looking for a residential junk removal service, don't waste your money on an amateur company. Just give us a call instead! We put our customers first, and that's precisely why we never keep you waiting. When you need us, we will be there in just an hour.  
We Provide All Types of Residential Junk Removal Services in Hallandale Beach: 
All Appliance Removal

Carpet and Rug Removal

Old Bicycle Removal

Old Hot Tub Removal

Home Remodeling Waste Removal

Household Trash Removal

Broken Electronic Device Removal

Pool Table Removal

Piano/Large Musical Instrument Removal

Mattress and Box Spring Removal

Broken Refrigerator Removal

Exercise Equipment Removal

Used Furniture Removal
Commercial Junk Removal Hallandale Beach FL Services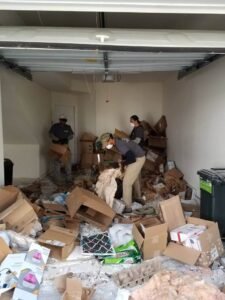 Contact Wizard Junk Removal without hesitation whenever you need to clean your office. Our specialized commercial junk removal in Hallandale Beach service will be able to remove all the rubbish from your commercial area in an instant. We provide a wide range of affordable commercial junk and waste removal services, such as warehouse cleanups and appliance removal from workplaces. To know more details about the entire procedure, you need to phone our customer care. We guarantee that we will meet your waste collection deadlines every time, and you will never have to be embarrassed about a disorganized, junk-filled office space ever again. Our company operates on a convenient and accessible schedule to provide individualized services.
Commercial junk removal services:
Old machinery removal

Warehouse cleanup

Office cleanup and junk removal

Broken office furniture removal

Non-functioning computer Removal

Office renovation debris removal

Old databank removal

Commercial landscaping debris removal

Property waste management 

Dumpster rental
Construction Debris Removal Service
If you're a construction manager, you won't be able to finish your job in time if there is debris all over your work site. Using your employees to clean it up is not an option because it will be too expensive, and without the right resources, they won't be able to complete the job anyway. But don't worry! Our construction debris removal service is here to help. We have all the essential equipment and gear to remove and dispose of all of your construction debris. You can rely on us to complete the task quickly and adequately until all the rubbish is gone and the area has been thoroughly cleaned.  Here's what we remove
Gravel/asphalt paving removal

Concrete and stone removal

Metal scrap removal

Tiles and sheeting removal

Corrugated sheet removal

Nails and screws removal

Cement/ bricks/drywall removal…and more
Best Yard Waste Removal Services in Hallandale Beach, Florida
The professional team of Wizard Junk Removal can remove all the rubbish that has gathered in your yard. We have particular hauling and handling equipment, such as electric saws and cutters, to deliver the best yard waste removal in Hallandale Beach service to our customers. A company such as ours must have the right strategies for responsible waste disposal because there are many rules and regulations for that. Throwing your yard waste in a garbage dump is illegal as it pollutes the environment. As a responsible company, we send all the organic yard waste for recycling to be used as fertilizer. When you call us, we will answer any questions about our eco-friendly yard cleanup procedure. 
our services:
Leaves and grass removal

Landscaping waste removal

Tree stumps and rotten wood removal

Dirt and soil removal

Old garden furniture removal

Damaged and torn down shed removal

Trimmings and clippings removal

Storm damage debris removal

Fallen trees and branches removal

Thornbush clipping removals

Disposal of old garden equipment

Discarded fencing removal
Our Company is Insured and Bonded to Guarantee Customer Safety
Our junk removal in Hallandale Beach service always keeps your best interests in mind. We are a licensed company, and we have also been certified by the pollution control board. We are also a responsible and eco-friendly company that recycles all your junk or donates working items to charity. To dispose of your trash in an environmentally safe manner, hire our Hallandale Beach junk removal company especially if you need your trash removed at your convenience and at the most p[ocket friendly rates in the market. Call now and we will always work with you on a schedule that is suitable for you.