Wizard Junk Removal: Atlantis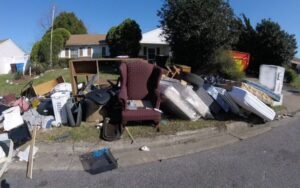 Wizard Junk Removal Atlantis Fl offers various junk removal and disposal services for residential and commercial properties. Removing household junk, scrap, debris, or waste can be difficult if done alone. Several factors contribute to this, including additional charges and the hiring of related services. Still, with Wizard Junk Removal, you benefit from a single company that is experienced and equipped to provide you with multiple services in one.
Efficient And Professional Junk Removal Services Under One Roof,
Wizard Junk Removal excels at waste management services. We offer affordable solutions for various junk removal requirements from your home or office, followed by a thorough clean-up. We remove everything, whether it's trash in your basement, debris scattered throughout your yard, or a collection of discarded appliances in your office. As a Junk removal Atlantis company that values each customer, we ensure that we restore your property to its pre-loss condition, leaving it spotless, and we make sure the junk removal process is done with the appropriate tools and infrastructure for the safety of your property.
Our services
Residential Waste Disposal

Junk removal from commercial properties

Management and disposal of yard waste

Cleaning up after eviction/foreclosure

Elimination of construction debris

demolition debris from the interior and exterior
Residential Junk Removal in Atlantis Fl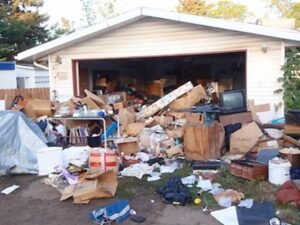 Eliminating clutter and unwanted material from your home results in a cleaner environment. Liberating space in your basement, attic, or garage enables you to repurpose the space. Our Junk Removal services in Atlantis remove virtually any type of material from your home, from household junk to old furniture, bedding, and appliances. We make junk removal an easy process for you. Just call us, and we will respond by giving you a two-hour window before hauling away your stuff. Whether you have a basement clogged with water, a debris-strewn yard, a hot that needs removal, or you want your home cleaned of all the clutter. We can help you in every situation that leads to a cleaner, junk-free home.
Elimination of garbage and trash

Shed/hot tub,

Removal of carpets and rugs

Pickup of a single item

Removal of furniture

Electrical Appliances

Refrigerators/dishwashers/dishwashers

Electronics

Basement clean up

Attic clean-up

Couch and mattress and more.
Commercial Junk Removal in Atlantis Fl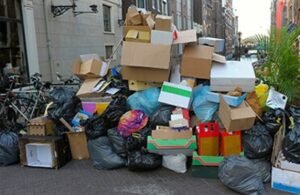 Each business generates a certain amount of waste. Office owners, too, will always have a problem with junk taking up valuable space. Whether it is used office furniture, electronic devices, or construction debris from construction and demolition sites, all of these items must be disposed of responsibly. Wizard Junk Removal has been serving the commercial sector for years, offering simple, cost-effective plans that can assist in keeping your sites organized and debris-free. From landscaping debris removal on large estates to maintaining waste-free properties, there is no one better to call to dispose of your junk.
Wizard Junk Removal Atlantis is a waste management company that offers a bundled package of services at a single price. This eliminates the need to pay for manpower, labour, tools, equipment, or dumpsters in addition to landfill fees. Our upfront pricing structure provides you with the best possible reason to have your junk professionally managed.
Yard Waste Removal in Atlantis Fl
As one of the most reputable junk removal companies in Atlantis, we remove all trash, scrap, debris, and waste from your yard. Our services are available for residential and commercial properties, and no job is too big for us to handle. Most yards and green spaces require waste removal to prevent landscaping debris and storm debris from accumulating. A storm can transform your lawn or yard into a scrap or junkyard. Rather than being overwhelmed by the problem, contact Wizard Junk Removal and be surprised the next day by a beautiful, clean yard. We will remove all trash and junk from your property and even dispose of it for you.
Grass clippings and mulch

Scrap metal/wood/corrugated sheets

Debris from construction and renovation

debris from landscaping

Branches and trees

Dirt/soil/gravel

Dead trees/tree stumps/rotten wood

Defective fencing/damaged sheds

Garden furniture that has been discarded

Debris from commercial landscaping

Debris from residential and commercial landscapes

Storm debris removal
Construction Debris Removal at An Affordable Price
It makes perfect sense for a contractor to hire construction debris removal in Atlantis. This saves money and allows you to focus on more pressing construction project details. At Wizard Junk Removal, we are a reputable junk removal and waste management company that can assist you in resolving this issue and keeping your construction site clean and debris-free. We can provide you with the best debris removal packages, including systematic collection and disposal, to ensure that your entire construction site is always clean and organized. We offer a variety of construction debris clean-up services at no additional cost. Our construction and demolition debris removal services in Atlantis contributes significantly to the maintenance of a well-organized construction site free of obstacles that obstruct work and cause injury
Gravel/dirt/debris from a construction

Metal and wood scrap

Sheets/pipes with corrugations

Ceramic tiles, shingles, and bricks

Paving with gravel/dirt/asphalt

Walls/plaster/flooring

Broken metal rods/scaffolding

Barricades/corrugated sheets

Electrical conductors

Broken nails/screws/tools

Defective fittings/fixtures

Complete site cleanup

Recycling and disposal of waste
Insured and bonded junk removal service in Atlantis
As an insured and certified company, we are accountable for all aspects of junk disposal that must be carried out following state regulations to prevent pollution. We are a green company that recycles and donates garbage for you.
If you wonder where your junk goes, you will be glad to find that almost all of it is recycled. We are a qualified, certified and reliable trash removal company in Atlantis. Therefore, we realize the need of treating junk safely to protect the environment from contamination. Items such as electrical junk- monitors, computers, appliances, tyres, old furniture, and metal and wood scraps can be recycled. We even donate outdated reusable things to charity.
Free quote with no hidden fees
Junk removal can be costly if you don't choose a reliable and trusted company. Wizard Junk Removal provides you with a free quote and doesn't believe in hidden fees. From start to finish, we give you a high measure of transparency, and that is how we are different from regular trash companies. If you require a reputable junk removal Atlantis firm, give us a call, and we will get in touch ASAP.