Wizard Junk Removal in Wellington, Florida
In most households, broken furniture and everyday rubbish are typical sights. People are often concerned about hiring a professional junk removal Wellington FL service because of the cost. But storing trash in your garage or basement will cause fungus to grow on the junk items. Why wait for these dangerous scenarios when you can have your junk collected at a low cost by Wizard Junk Removal? Our junk removal services in Wellington, FL, are committed to making the time-consuming task of garbage removal straightforward by arriving with all the necessary equipment to remove all of the junk from your home quickly.
Problem-Free Handling of All Junk Items
Trash may quickly pile up at home or work and make the place look dirty and messy. Whether outdated furniture or old appliances, they all take up too much space and collect filth and dust. Electrical appliances, in particular, can become hazardous trash if they begin to leak. Contact our junk removal Wellington FL company to get rid of all this junk quickly. We have the tools and workforce to remove every bit of rubbish from your property and make it clean and livable again. 
Wizard Junk Removal: An Insured and Licensed Company
Wizard Junk Removal always keeps our customers' best interests in mind. Our junk removal Wellington company is licensed and insured, and we have been certified by the pollution control board to dispose of trash in an environmentally safe manner. The majority of your junk will be recycled, and anything that may be used again will be donated to various charitable organizations. Contact us any time, and we'll provide you economical junk removal in Wellington services for all your junk removal needs. Make an appointment as soon as possible and enjoy a clutter-free home!
Residential Junk Removal Services in Wellington, Florida
The junk and trash piled up in your home can decay quickly and cause a problem. To avoid this, contact our residential junk removal in Wellington service immediately! Every state has its own set of rules and regulations for waste disposal, which is why you should hire a professional junk removal company that is familiar with the procedures. We have a thorough understanding of properly disposing of waste and rubbish while following environmental pollution regulations.  
What we remove
      Attic junk removal

      Furniture removal

      Hot tub removal

      Basement junk removal

      Electronic gadgets removal

      Garage cleanup

      Mattress removal

      Relocation junk removal

      Carpet and rug removal 

      Appliance removal

      Remodeling debris removal
Commercial Junk Removal Wellington FL Services
We are the most well-known and reliable commercial junk removal in Wellington service, and we can clean your commercial place by removing all the unnecessary items you want to get rid of. Our company offers a wide range of affordable commercial trash and waste removal services for all types of businesses in Wellington, Florida. The professional team of our company will remove your trash in a timely and effective manner no matter how large the junk pile is.  
What we remove:
      Commercial remodeling debris removal

      Computers and data banks removal 

      Office junk removal

      Old machinery removal

      Broken office furniture removal

      Waste management

      Warehouse cleanup

      Dumpster rental for commercial places

      Everyday office trash removal
Construction Debris Removal Service in Wellington, Florida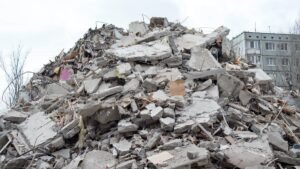 A construction manager's work schedule is always too demanding, so having to think about how to keep the construction area clean may just become too much. Contact our construction debris removal in Wellington service for a total cleanup of your building site because it's pointless to remove it without proper knowledge and equipment. Our junk removal Wellington FL company can easily complete the work because we have the necessary tools and enough workforce. 
What we remove:
      Metal scrap/wood scrap removal

      Cement/ bricks/drywall removal

      Tiles and sheeting removal

      Gravel/asphalt paving removal

      Concrete and stone removal

      Corrugated sheet removal

      Nails and screws removal
Yard Waste Removal Services in Wellington, Florida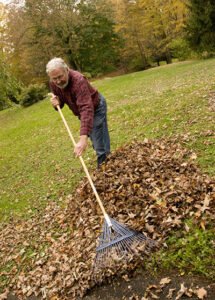 A well-kept yard enhances the appearance of your home and can also be highly useful. We all enjoy spending a pleasant evening sitting peacefully in a beautifully maintained yard. However, keeping your yard in top-notch condition is no easy work. Waste items such as trash, mowed grass, dirt and dried leaves accumulate in your yard regularly. Those items decay and make your yard messy and unusable without proper and careful maintenance. A storm in your area can also wreak havoc on your yard. 
Choose our yard waste removal in Wellington service if you don't have time to maintain your yard. We guarantee that when we are finished with our work, your yard will be so clean that you'll be able to start using it again immediately. A professional company like ours keeps a few things in mind regarding yard waste removal. Did you know that dumping your yard waste in a landfill or garbage dump is against the law and could result in a fine? When our specialists work for you, they will adhere to all state garbage disposal regulations and advise you about yard care to avoid getting into any trouble. 
What we remove:
      Dirt and soil removal

      Discarded fencing removal

      Leaves and grass removal

      Storm damage debris removal

      Thornbush removals

      Tree stumps and rotten wood removal

      Landscaping waste removal

      Disposal of old garden equipment

      Trimmings and clippings removal

      Old garden furniture removal

      Fallen trees and branches removal
Recycling the Junk is Important to Our Eco-friendly Company
When you hire our Wellington junk removal company, you're getting more than just a service that hauls away your trash and debris and dumps it in a landfill because we don't do that. Our professional and environmentally responsible service follows all safety standards, and we recycle most of the junk by sending it to recycling facilities. The reusable junk items that we collect are donated to charities. To hire our eco-friendly services, you can reach us anytime.