Wizard Junk Removal Riviera Beach, Florida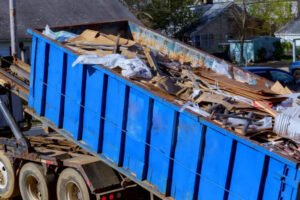 Do you have a mess on your hands after relocating, renovating, or letting junk pile up over the years? A Junk Removal Riviera Beach Fl service is what you need. For fast and professional junk removal services, contact Wizard Junk Removal. We'll truck away all your junk and trash! We are dedicated to offering exceptional services at an affordable price which has earned us the reputation of having "the best price in town." 
Junk Removal Riviera Beach Fl Company with Years of Experience
Compared to other junk removal companies in Riviera Beach, the quality of Wizard Junk Removal's services is far greater. We are not only able to deliver larger trucks than the competition, but we are also less expensive. Our meticulous workers will clean up your home or office flooring before leaving. We offer fully licensed and insured junk removal services for your peace of mind. Our employees are extremely responsive and dependable. Our crew has years of experience, uses professional equipment, and has business ethics that no other company in the city can match!
We Offer the Best Market Prices for Junk Removal Services In Riviera Beach, Fl.
You can get the most competitive prices in Riviera Beach, Fl by booking our services. We have many clients who frequently use our junk removal services because of our affordable pricing. Our services are of exceptional quality and are highly professional! Our staff members will look after your home and always leave you impressed, which means you will always get your money's worth.
Residential Junk Hauling and Disposal
Your household junk can gradually build-up to the point where it's too much to handle. You may discover that the bulk of the space in your home is filled up with items you no longer need after a property downsize. To clean up your home and get rid of the junk, you will probably have to make multiple trips to and from various waste centers. The number of productive hours you spend doing so can appear to be a difficult undertaking. It will be beneficial for you to contact us for residential junk hauling and disposal services in Palm Springs, Fl. Inquire about the professional work we can conduct if you need a major cleanout task done. We'll make quick work of any situation, moving quickly and efficiently.
We remove:
Household furniture

Hot tubs

Couches 

Carpets 

Basement clutter

Attic clutter

Old boxy television sets

Trash

Pianos
Commercial Junk Removal and Disposal
Are you in the midst of a renovation project and require the services of a junk removal company? Perhaps you're relocating to a new office and need to clean out your old one? Wizard junk Removal can assist with commercial cleaning, junk hauling, disposal, and recycling. We're a group of specialized junk handlers led by a team of trained and experienced members. Our capabilities are broad since we remove and handle junk in various industries, from commercial to domestic and natural to mechanical. We work diligently with our trusted partners, ensuring that different sorts of garbage and trash are handled appropriately.
We remove:
Office clutter 

Appliances of all kinds

Cubicles

Office furniture

Cabinets

Leftover junk from foreclosures

Storage rooms/units clutter
Yard Waste Removal
Yard cleanup might be a do-it-yourself project, but it gets more difficult if you don't have the means to dispose of it. Allow the specialists at Junk Removal Riviera Beach Fl to help you with quick yard waste and debris removal, so you don't have to worry about your yard's cleanup and getting rid of debris. We not only have the equipment to remove the trash from your yard, but we can also do so at your leisure. We may pick up your junk on weekends or at any convenient time during the week. 
We remove and take away:
Construction Debris Removal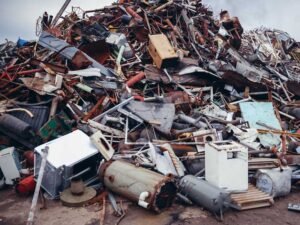 There will undoubtedly be some leftover waste after any major construction project, the majority of which will require professional clearance. Many construction materials are unable to pass through standard waste treatment systems. As a result, you must identify an acceptable site to take each material so that it can be properly disposed of. Junk Removal Riviera Beach Fl will gladly take on this task for you, saving you time and effort. Our fleet of trucks will make quick work of taking away all of your construction debris, and we'll work with our reliable partners to ensure that the items are properly handled. 
We take and dispose of:
Construction debris

Scrap metal

Corrugated iron

Steel beams

Wood

Drywalls

Floorboards

Glass

Nails

paint

Plasterboards

Renovation debris

Demolition debris
How To Book Our Junk Removal Riviera Beach Fl Services?
The process of booking our junk removal services is simple enough. All you have to do is-
Call us or send us a photo of what you want us to remove via phone or text. We'll provide you with an estimate over the phone.
Schedule a date and time that works best for you. We have flexible working hours and work late so that you don't have to miss work to be at the location when we arrive.
We arrive on the scheduled date and will start removing your undesirable belongings, then clean and declutter your area.
Eco-friendly junk removal: We Recycle, We Donate, We Care About the Environment
Our mission at Wizard Junk Removal is to make your junk removal experience as convenient and stress-free as possible. Our goal is to offer the lowest prices in the area, the greatest customer service, and the fastest response time to your inquiries. We're in the business of setting industry standards for junk removal in Riviera Beach, Fl. Not only do we dispose of trash, but we also recycle and give back to our community and donate most of the objects we cart away. While other businesses may claim to donate stuff, we deliver a tax-deductible donation receipt from the donation center to our clients. You know why we are the top among all other Junk Removal Riviera Beach Fl services. So, don't hesitate to call us to inquire about our junk removal services whenever you have junk that needs to be removed.