Wizard Junk Removal Belle Glade
Welcome to the best junk removal company in Belle Glade, Fl. Wizard Junk Removal has years of experience and has now specialized in managing and cleaning junk and waste accumulated on people's property for years. If you want to get rid of all your junk, and don't want to spend a fortune doing so, then call Wizard Junk Removal, get all that clutter and trash removed from your commercial or residential property, and reclaim all the free space you can utilize again.
Get Your Home Cleaned by Professional Junk Removal Services in Belle Glade
It is always back-breaking when one starts to clean their office or house, but you should not risk your health while performing such major tasks. Rather you can hire Wizard Junk Removal in Belle Glade to clean your house. We are the junk clean-up professionals who offer you affordable and convenient methods to get your junk removed immediately.
When it comes to easy and budget-friendly solutions to waste management, Wizard Junk Removal is the one you can trust. We get your job done in less than 24 hours with the help of our skilled personnel. You don't have to worry about any place in your house as we clean yards and basements too and have the equipment to lift heavy and bulky waste without a single scratch on your walls. 
Advantages of Hiring Wizard Junk Removal
    All types of junk removal

    Clean up on the same day

    Prompt and efficient services

    Licensed and insured services

    Environment-Friendly junk disposal

    Trained and skilled staff

    Affordable and pocket-friendly services
Commercial Junk Removal
It is a very difficult task to clean out an office, get rid of e-waste, or tear down old cubicles. It creates tons of trash when there is a commercial building cleanout, refurbishing clean up, refreshing an estate home, foreclosure cleanout, etc. The process gets more difficult when you don't have a proper solution to manage these wastes. The pile gets larger, and mountains of junk are created getting bigger day by day. Moreover, the local waste agencies will be less interested in working for you, and you will be stressed because there will be a lot of garbage and debris and no space left for your future use. 
In such situations, companies like Wizard Junk Removal come to your rescue. We know how time is important for entrepreneurs and established companies. Being business owners ourselves, we respect your decision to open up a new location, close down a spot, or expand your business. Therefore, we have created our team as per your requirements. We are the skilled ins and outs of commercial junk removal and will give you the best experience from the start to the end. 
Residential Junk Removal
Are you someone stuck in between how-to and where to remove your pile-up waste? Well, Wizard Junk Removal can help you get rid of all of your trash and clutter. Our junk hauling services will save your time and labor as we can remove trailers to pianos, treadmills to sheds, and almost everything in between, creating a new storage space for your valuables. We will assist you with your junk removal, its management, and the remaining hauling needs as well. We are ready to serve you as per your requirements and convenience and at a very affordable price.
        Household junk

        Old furniture

        Discarded upholstery, rugs, carpets

        Hoarding junk materials

        Bedding and mattresses

        Yard waste

        Basement junk

        Garage junk

        Home renovation debris

        Internal demolition debris and waste removal

        Metal/wood/scrap

        Torn down wood panels

        Electrical and electronic appliances

        Spring cleaning junk
We offer the same-day service in Belle Glade and handle all the hauling, loading, and cleaning with ease. To dismantle and remove any unwanted items and clean up any waste and debris from a property, we directly work with the owners so that everything goes according to the owner. We are always excited about our client's reviews as we work our best to satisfy our customers. 
Construction Debris Removal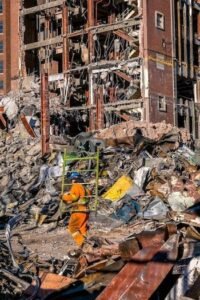 With development comes a lot of construction work which eventually creates debris and wastes. And junk removal from construction sites of Belle Glade is increasing day by day. We welcome more than thousands of clients per day to remove their junk. We help the construction developer do their job more efficiently by eliminating waste and creating new space. The debris removal crew of Wizard Junk Removal gets sponsorship and sometimes acts as partners with the companies, and while doing so, they intend to give 100% of their work. Therefore, if you have just started constructing a home, shop, office, or institution, you will need removal, and opting for Wizard Junk Removal will make yourself tension-free. This will also make your construction work fast and easy with our same-day removal service.
Dirt, gravel, and debris

Damaged tools and equipment

Shingles and tiles

Cement, concrete, and sheetrock

Drywall, canvas, and plaster

Asphalt paving, stones, and concrete

Wood and metal scrap

Corrugated iron sheets and rods

Screws and nails

Sheeting, dirt, doors, windows,

Drywall, demolition debris
Along with junk removal and hauling, we specialize in construction debris removal. Your location or size of the area doesn't bother us as we are always ready to get the clean-up done on the same day and in the most efficient way. You get many different services at one price; otherwise, you have to pay extra for the daily labor. You can rely on us as the leading removal company in Belle Glade. Give us a call whenever you need us.
Yard Waste Removal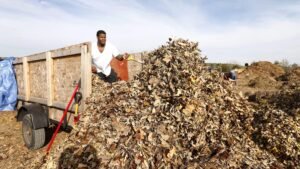 We have the best crew for yard waste removal. We clean properties regardless of location because we cover both residential and commercial properties. Whenever an area is landscaped after a storm, it creates a lot of waste. A battery can be devastating, leaving your yards and laws completely messy and spreading trash everywhere. And restoring such a place is not a joke or child's play. It requires technique and a lot of work to be done. Wizard Junk Removal is reputed for dealing with such ruined areas, restoring them to their original state, and making them even more attractive. 
Tree stumps and dead trees 

Branches, clippings, dead leaves

Stones and gravel

Broken fencing

Landscape debris

Metal scrap

Soil and Sod

Firewood and Lumber

Mulch and excess compost
Wizard Junk Removal is the place to clean all your junk, debris, and waste. We have professionals who recycle the waste making it eco-friendly. At times we even donate things that can be reused. We clean, recycle and reuse. Call us or visit our website to know more about us and get a free quote.