Wizard Junk Removal Boca Raton, Florida
Wizard Junk Removal Boca Raton Fl provides you with all types of junk removal services that you need. We handle all that clutter and heavy junk that can be difficult to handle. We can help you eliminate all that trash rotting in your basement, broken appliances in your garage, old furniture, and junk occupying space in your attic. Just call us because we are a licensed and insured junk removal Boca Raton company that cares.
Now Deal with Professional Junk Removal in Boca Raton Fl
Wizard junk Removal provides all our customers with professional and customer-friendly service. We can clean up residential and business waste by the range of services we offer. Many junk removal services in Boca Raton, FL, but only a few live up to their reputation. We are a top-rated eco-friendly junk removal company offering the community the best rates for removing junk and trash. 
Residential Junk Removal Services
Whether you possess a residential property, villas, apartments, or home, Wizard Junk Removal can provide you an easy and fast way to clean up your garage, get all that junk out of your basement, or even the old jacuzzi or hot tub you've wanted to dispose of. Our expert Boca Raton junk removal service is handled by a team of experienced members who know how to remove clutter and bulky furniture without damaging your home. 
A list of the things we remove from your property:
Broken and damaged furniture removal

Television disposal & recycling

Trash removal

Mattress disposal

Appliance removal

Garbage removal

Hot-Tub disposal

E-waste disposal

Refrigerator disposal & recycling
Commercial Junk Removal Services in Boca Raton Fl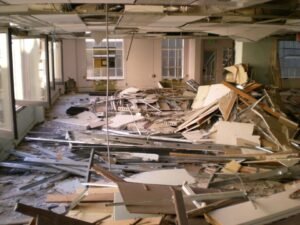 Wizard junk removal provides commercial junk removal services in Boca Raton for businesses with customized services according to clients' requirements. There is no job too big or small to perform, so give us a ring today. We even follow the path to a greener planet by recycling our junk, machinery, and furniture. We also donate usable items to charity.
Our friendly and experienced junk removal Boca Raton crew will remove anything that is not required in the location. They will even clean after the removal is complete. A junk disposal tuck of 15 cubic yard capacity will present outside the location so that the junk can be loaded into it.  An approx of 8 full-sized fridges can fit into the truck. We can even provide a service where the trash can be picked up regularly or at one time, depending on your business requirements. 
We can assist you with:
Office cleanouts

Cleanouts of storage units

Construction building material

Rented property cleanouts

Junk removal and clean-up services for real estate properties

Refurbishment and remodeling

Removal of office clutter, devices, and appliances
Yard Waste Removal Bocas Raton Services 
If your property is kept clean and has a clutter-free yard, then your homes will look better. Moreover, its value will increase. It is really helpful when local junk removal experts come to assist you. We have a team of experienced members and massive junk removal trucks for hauling your yard waste at the appointed time. You can give us a ring or book an online appointment to get a free quotation with no obligation for your yard waste removal service in Boca Raton FL. You can select a particular day where your yard waste can be collected by us once a week. Most of the yard debris is reused for making compost and mulch.  
We remove:
Yard debris like tires, leaves & gravel

Broken fences & decks

Old unused grills & barbecues

Discarded trampolines

Old patio furniture

Basketball hoops

Swing sets

Sheds

Above-ground pools

And more
Construction Debris Removal Services in Boca Raton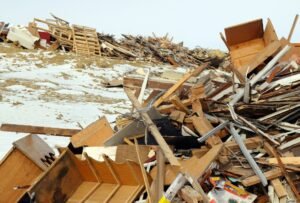 In the construction industry, it's hard not to produce by-products that are considered construction debris. When you have to get a piece of wood cut out into a shape of a rafter, not all the wood pieces will fit perfectly so that they will be shaved and scraps will be produced. In addition, there are various other types of construction debris like roofing tiles, drywall scraps, and other materials. Your weekly rubbish pick-up truck can surely dispose of parts of our construction waste if you're doing a home remodeling job, but still, it would not be sufficient. You should avoid piling up the construction waste outside of the worksite. In all construction projects, it is essential to hire a trustworthy junk removal service Boca Raton, FL. Irrespective of the size of the project, working in a clean and clutter-free environment keeps the workers free from movement restriction and injury at times. 
Our construction junk removal experts dispose of:
Bricks

Concrete

Corrugated iron

Plasterboard

Sheetrock

Tiling

Drywall

Asphalt

Waste paint

Dirt and debris

Shingles

Flooring

Windows and window frames

Roof beams and wall support
Efficient And Reliable Junk Removal Services in Boca Raton Fl
Wizard Junk Removal Boca Raton, FL, is a certified and licensed junk removal company in the area. They can manage all sorts of daunting tasks, from removing all types of junk from your household to removing construction debris. Our Company's main objective is to produce high quality and high-efficiency work, which is why we are regarded as the best junk Removal company in Boca Raton, FL. We always put our hearts into our job. 
Environmental-Friendly Junk Disposal With; We Recycle 80% Off Your Junk.
We follow the eco-friendly procedure for disposing of your trash, causing minimal harm to the environment. Our responsibility is to ensure the proper management and sorting of recyclable items and transport them to the local recycling factories. It's not a good option to throw everything into the dumpster. We have pride because we are a green company aiming to reduce carbon footprint globally. 
If you're still looking for a good junk removal Boca Raton company, Just give a call to Wizard Junk Removal to help you remove junk and regain your occupied space. Give us a call, and our employees will give you a free estimate on the prices today.