Wizard Junk Removal Greenacres Fl
The two most crucial elements that define a good junk removal company in Greenacres are its efficiency and reliability of work. Only a company like Wizard Junk Removal can provide such high work standards. We guarantee you complete satisfaction when it comes to offering you solutions to get rid of all that junk and trash from your office or residential property. We clean your house, garage, basement room professionally and guide you on how to go about it.
Experienced And Expert Junk Removal Services 
At Wizard Junk Removal, we are backed by the experience and expertise of a well-experienced crew. Our workforce is trained and skilled in handling junk and bulky furniture or machinery without damaging property. Call us for the best Junk removal services in Greenacres, Fl, and remove your Junk items such as torn clothes/shoes, damaged bed, sofa, and broken appliances from your home instantly. Why go for costly junk removal services that only claim to be the best but can't give you that quality of work you deserve. Instead, call our Greenacres Junk Removal services, and we assure you of your satisfaction guaranteed.
Licensed And Insured Junk Removal Services in Greenacres Fl
Our junk removal services in Greenacres, Fl, are licensed and insured, so don't worry about any damage while hiring us. Our professionals work with the highest care and safety. Junk removal Greenacres Fl company has good connections that allow it to recycle as much as possible, which is a must for every junk removal company. So don't go anywhere!  
We are the specialists of Residential Junk Removal in Greenacres.
Wizard Junk Removal Greenacres will come to your rescue with our fast and efficient home rubbish removal, whether it's one sofa or a whole room of junk you no longer want or need. We also provide clean-up services after a storm if you require assistance with the aftermath. We are one of the most reliable junk removal companies available to you in Boca Raton, FL. You can see the reviews left by most of our clients who are happy with our service. You would not desire a rookie or some shady company to come to clear your junk. 
You can surely make a comparison of services offered to you by other junk removal companies and ours so that you can decide the best service available to you. We offer budget-friendly prices which no one can compete with. We will provide you with free quotes, and that exact fare will be charged when we complete our job.
Our residential junk removal services:
  Home Appliances

  Broken Refrigerators

  Exercise Equipment

  Used Furniture

  Remodelling Waste

  Electronics Items

  Old Hot Tubs

  Carpets & Rugs

  Bicycles

  Pool Tables

  Household Trash

  Old Pianos

  Mattresses 
Commercial Junk Removal Services in Greenacres Fl
For all types of commercial junk removal services, Wizard Junk Removal is the go-to business in Greenacres, Fl. We are always here to help you get rid of the unwanted or broken materials that are taking up enough space in your warehouse/ garage or basement. Your furniture, old documents, torn old bags, and plastic bags full of dirt and junk can all be swiftly and efficiently removed by our professional crew.
When It Comes to Commercial Junk Removal, You Can Count on Us.
Wizard Junk Removal Services will help you clear your site of undesirable junk and refuse, whether you're moving your business or need to get your workplace in order. When you need storm clean-up or remove a big piece of office furniture or machinery you no longer want, our experienced crews will respond swiftly and efficiently to your commercial area. For a FREE estimate, contact us today.
Types of Junk Removal We Offer
  Warehouse clean-up 

  Office clean-up

  Property waste management

  Foreclosure and eviction clean-up

  Daily commercial junk removal

  Dumpster rental
Construction Debris Removal in Greenacres Fl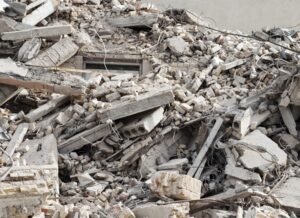 If you are renovating your home, doing internal repair, or doing any such work, many dirt and sharp objects accumulate there. Then you will know how difficult it becomes to work and even to walk freely. If you are a professional construction manager, how will you get rid of all that trash produced at the construction site? Stop wasting time searching for affordable Junk removal Greenacres Fl services, contact us now.
  Bricks/cement removal

  Asphalt paving removal

  Corrugated sheets and iron removal

  Demolition debris removal

  Tiles and drywall removal

  Broken equipment and tools removal

  Gravel, concrete, and stone removal

  Fencing removal

  Metal and wood scrap removal
Yard Waste Removal in Greenacres Fl
A lot of garbage and debris gets piled up while cleaning, trimming, and mowing your yard. That's why it becomes necessary to remove it too. We have several options for yard clean-up services, so relax and let us take care of the rest. We will not only haul away your junk, but we'll also clean up your yard afterward. We promise that no other junk removal company can remove all of your yard junk in a single day as we do
Our yard waste removal services include
  Dead leaves removal

  Unwanted gardening equipment removal

  Shed and treehouse demolition and removal

  Firewood and lumber removal

  Broken tree removal

  Soil and dirt removal

  Metal yard scrap removal

  Branches and clippings removal

  Damaged wooden fence removal
Eco-friendly means of junk disposal:  We Recycle and Donate 
Did you know, with Wizard Junk Removal Greenacres, we can get your junk recycled. What's more, we can donate reusable items on your behalf to charity. This will free up your spacious house and also it is a good way to help someone.
We chose the eco-friendly means for disposing of your junk, including recycling, donation, salvaging, and regulated disposal. This way, you can see how our junk removal company in Greenacres Fl takes all the responsibility of picking up the garbage from your home to its disposal with high perfection. At the same time, it would not be wrong to call our company one of the most sought-after junk removal companies in Greenacres. Contact us now.