Wizard Junk Removal South Bay
Are you annoyed at the junk collected at home? If you don't know how to get rid of it. It may seem completely clueless to deal with piles of debris as it can cost a fortune. If you're adamant about making space in your office or home, then not to worry; Wizard Junk Removal provides budget-friendly prices for their professional Junk Removal services in South Bay. We don't charge as much as others, but we assure you of the highest efficiency, commitment, and service standards.
We Save You Time and Money
The main issues concerning junk at home are time and money. But you know what? Wizard Junk Removal makes this job easy for you as we are the best at our job, and there are many testimonies from clients which will prove our level of professionalism. Our main priority is customer satisfaction. Wizard Junk Removal is a consolidated company that provides several junk removal South Bay services that cannot be outsourced. We follow an efficient procedure for removing junk and keeping your property clean so that you can save more time and money.
Benefits Of Choosing Junk Removal Services
Affordable and flexible

Prompt and efficient

All types of junk removed

No obligatory quote

Experienced junk handling crews

Convenient timings

Same day services

Eco-friendly removal
Residential Junk Removal in South Bay
Wizard Junk Removal is backed by years of experience hauling junk away from residential properties. If your home is occupied with old appliances, furniture, and even office trash, we can help you get rid of it. We can even get rid of your old couch if you plan on reoccupying the space for a new one. 
We even provide services for cleaning out basements and attics. If you have an old shed in your yard that is about to fall into pieces, we can remove it for you if there is a huge pile of debris which is a result of your home's renovation or remodeling, not to worry, as we can clean it up for you.
Wizard Junk Removal South Bay Fl provides debris removal services for interior demolition and home construction projects. When your home undergoes repairs or residential demolition like roof repairs, a lot of clutter can be generated in this process. You should call up Wizard Junk Removal, and we will provide you with our list of services that will take care of everything for you.
What we do
Old furniture removal

  Scrap/old equipment removal

Garage and basement clean-up

Attic clean-up

Yard debris removal

E-waste/electrical waste removal

Appliance's removal

Shed disposal

Hot tub removal

Hoarding clean-up
Commercial Junk Removal in South Bay
When it comes to cleaning out your commercial properties and real estate, no one is better than Wizard Junk Removal. Our trained and experienced team members remove all unwanted items irrespective of their size and type. After that, the junk is separated and distributed to either recycle factories or given to charitable foundations. Around 80% of the waste is passed for donations. We will provide you with a free quote for the services you require or customize as per your requirements. You can call us or visit our website to book an appointment so that you can get a brief on our budget-friendly prices.
Wizard Junk Removal is a licensed and insured junk removal company in South Bay, FL, providing premium clean-up services to businesses, offices, and properties. We have enough experience to guarantee no damage or hassle to your property or work when we are doing our job.  
Construction Debris Removal in South Bay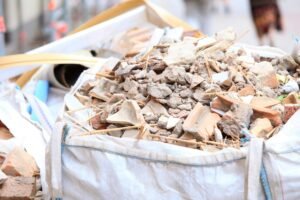 Wizard Junk Removal provides affordable construction debris removal services in South Bay, FL, construction projects. We remove all sorts of junk occupying the project area, from debris to all kinds of clutter. This helps keep the work site organized and clean, improve productivity, and reduce chances of injury. We are a reputed junk removal company because we follow an efficient and organized method. The process will seem easy when we do our job, but it isn't. We make all the trash and debris disappear from the worksite, and you will be more than happy with the result.
Items that we can remove from your construction site
          Dirt, gravel, and debris

          Shingles and tiles

          Cement, concrete, and sheetrock

          Drywall, canvas, and plaster

          Asphalt paving, stones, and concrete

          Wood and metal scrap

          Corrugated iron sheets and rods

          Damaged tools and equipment

          Screws and nails
Yard Waste Removal in South Bay
Wizard Junk Removal has a team of professional members equipped with the latest equipment and tools to make yard clean-up a simple task. When we are complete with our job, your yard will be free of all sorts of trash, junk, and leaves. We will even remove lumber, dirt, debris, and broken fences.
We Remove All:
Landscaping Debris

Mulch and other Yard Waste

Construction and Renovation Debris

Dead Trees, Tree Stumps and Branches, 

Soil, Rotten Wood, 

Dirt and Gravel          

Corrugated Sheets, 

Damaged Sheds, 

Scrap Wood and Metal, 

Broken Fencing  

Landscape Debris

Storm Debris

Discarded Garden Furniture
We Help You Go Green.
When we finish removing the junk from the property, we clean the site thoroughly to free it from nails and screws. We are a reputed junk removal company which follows all the state laws for junk disposal. Around 80% of construction debris is recycled, and the rest will be deposited into an authorized recycling facility. This is another point for hiring Wizard Junk Removal as we are trying to reduce the carbon footprint by reducing pollution for a greener future.
We Are Excellent in Our Work and Professional Too.
Wizard Junk Removal South Bay, FL is a licensed and Insured company that provides the best junk removal service. There are no extra charges. You have to pay for the quote given to you. There is no obligation to hire our service. We can even assess the job by visiting your home, and it would be free of cost. Wizard Junk Removal obeys all state regulations for disposing of junk. We try to recycle and donate most of the junk.  You can call us or visit our website to book an appointment and learn more about us.