Wizard Junk Removal Hypoluxo Florida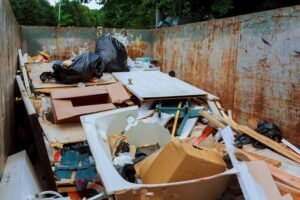 If you have old furniture and require cleanout and junk removal services, why not consider Junk Removal Hypoluxo Fl to get the job done for you. All you need to do is get in touch with Wizard Junk Removal to have your junk hauled away and disposed of in an eco-friendly manner. 
Hypoluxo, located in Palm Beach County, is a town in Florida known to be the 'Home of the Barefoot Mailman". Regardless of whose home the town may be, everyone living, working, or owning a business here, will require junk removal services at times. This is why there are many junk removal services in Hypoluxo Fl available but you need to be sure you've hired a trustworthy one. 
Junk Removal in Hypoluxo Fl
At Junk Removal Hypoluxo Fl, we are committed to helping you clean, declutter, and organize your home, office, business, yard, workspace, storage unit, or warehouse. We provide junk disposal and cleanup services to residential and commercial customers throughout Hypoluxo. We take care of the entire process of loading, cleaning, and dumping your unwanted waste. What's even better is that your trash won't just end up being left in a landfill! We are committed to practicing environment-friendly methods of junk disposal, which include recycling and reusing most of it.  
Now Deal with Only A Reputed Junk Removal Company In Hypoluxo Fl
Wizard Junk Removal is a junk removal company that proudly serves the entire area of Hypoluxo. Our junk removal Hypoluxo Fl experts will provide you with top-notch services during cleanouts and cleanups, ensuring a comfortable experience of working with us. Our personnel are also courteous and friendly, which adds to our professionalism. Finally, our exact flat-rate cost makes it simple to understand exactly how much you'll spend, ensuring that there are no unpleasant surprises. Please speak with one of our customer service representatives to learn how to make junk removal simple and convenient. Our junk removal Hypoluxo professionals are always excited to assist you in getting rid of some of the clutter in your life!
We are Licensed and Insured: You are Perfectly Safe with Us.
We are fully licensed to provide complete junk removal and waste disposal services. To serve you better, we offer full insurance on all our services. In case of a mishap where your property gets damaged, our insurance coverage will reimburse you for damage losses or repairs. We must make sure that nothing goes wrong when we remove your junk. That being said, our expert junk removal crew rarely ever makes any mistakes when they're on the job. Trust us to clean out all your unwanted items and junk without inconveniencing you in any way!
Affordable Prices
We will give you one upfront price, including labor, handling costs, and dumpster and hauling services. There are no additional charges incurred, nor will you be surprised with any hidden fees. We keep our prices transparent and affordable without compromising the quality of our services. You can see what people say about our work on our Customer Reviews page and how cost-effective our services are. 
Residential junk removal
Do you have a pile of old household trash just sitting there taking up your home space? Junk Removal Hypoluxo Fl is here to help you with our residential junk removal services. We help remove everything from home appliances to furniture, carpets, electronics, tires, construction debris, yard waste, and more! There is no need to lift a finger because we will remove, haul, and dispose of your junk and trash in our trucks and recycle whatever we can!
We help residents with junk problems by providing:
Household junk removal

Old and broken furniture removal

Spring cleaning services apartment cleanouts

Basement cleanouts

Garage & Attic cleanouts

Hoarder cleanouts

Sofa/Mattress removal

Carpet/Rugs removal

Appliance removal

Electronics removal

Refrigerator removal

Deck demolition

Estate cleanouts
Commercial Junk Removal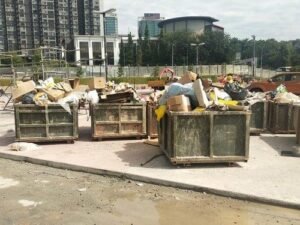 Whether you are a business or corporate office manager, you can hire our professional junk removal services to manage your commercial waste removal project. With us, you can forget the trifles and get back to what's important- your business. We are skilled and equipped to tackle any large or small-scale junk removal task in Hypoluxo. Moreover, we do it in a way that won't hinder your workflow. Since we have flexible timing, you can schedule a time when you want us to come over to pick up your commercial junk and haul it away.
We are dedicated to helping businesses be free of junk by offering:
Commercial appliance removal

Office furniture removal

General junk removal

Trash removal

Eviction cleanouts

Storage unit and warehouse cleanouts
Yard Waste Removal
We can handle your yard waste collection anywhere in Hypoluxo. Garden landscaping leaves a lot of waste and trash that will need to be disposed of properly. Let the yard waste collection experts at Junk Removal Hypoluxo Fl care for those heavy yards waste you don't need anymore. 
We take things like:
Construction Debris Removal
We possess all the necessary equipment to manage your demolition debris removal. We have heavy-duty trucks to transport everything from metal to concrete. Got an old playground that you need to tear down and get rid of so you can build a new one? Please call us. Do you have an old building that you need to demolish and remove? We do this all the time and clean up before we go.
We haul away:
Eco-Friendly Junk Removal Hypoluxo Fl Company
We've been known to have huge dreams, and our greatest ambition is to use our services to help conserve the environment. We'll always strive to donate and recycle as much of the junk and waste we collect as possible. The majority of the items we ordered are recycled, reused and donated, or converted into energy for electricity. We care about our neighborhood and the environment, and we're working hard to ensure that everyone has a bright future!
Why Should You Hire Us?
We create an enjoyable experience for our customers by engaging in friendly yet professional conversations and taking the time to answer questions and educate them about trash removal. We respond/return phone calls as soon as possible, promptly update customers on pickup schedules, and swiftly deliver donation receipts and recycling documents. We provide proper licensing and insurance for all residential and commercial work. Wizard Junk Removal prioritizes working smarter, not harder, which means acquiring the right equipment and training our junk removal experts to tackle more difficult jobs with ease. If you have any junk removal requests, call Junk Removal Hypoluxo Fl today!