Wizard Junk Removal in Palm Beach, Florida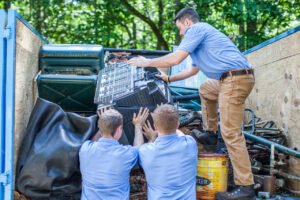 If your home or office is full of junk, it is unquestionably a problem. Wizard Junk Removal understands how inconvenient it can be when clutter builds up at your property and jams the much-needed space. Don't give yourself a headache by worrying about the junk removal process because our junk removal Palm Beach FL company can do it for you. We've dealt with this problem countless times, and we know what we are doing. 
Our excellent junk removal services in Palm Beach, FL, will haul away any junk so that you can make room for new purchases. When you witness our work and personally see how quickly we clean up your place, you'll know you're in good hands. Wizard Junk Removal is meticulous in our work and will never give you a reason to complain. Contact our company today for an efficient and quick junk removal service!  
Do You Need to Get Rid of Your Trash Quickly? Give Us a Call!
It's better to get rid of your trash as quickly as possible. If you need your basement cleaned out, your attic organized, or your yard debris cleared, let our junk removal Palm Beach FL company know what you need, and we will get the task completed in no time. We have the equipment and workforce to finish even the most difficult junk removal projects. It always pays to employ our services because we are one of the most cost-effective and punctual junk removal companies.  
Residential Junk Removal Services 
When junk is left in a place for too long, it can quickly decompose and produce a mess. Call our residential junk removal in Palm Beach service for quick and dependable work that will exceed your expectations. Garbage builds up in basements, garages, and attics, and cleaning these spaces without any help can take a lot of time and effort. This is why hiring the services of our licensed company is useful. 
Residential junk removal services:
Appliance removal

Basement cleanup

Furniture removal

Remodeling debris removal

Mattress removal

Attic cleanup

Cyclone cleanup

Electronic gadgets removal

Garage cleanup

E-waste removal

Relocation junk removal

Hot tub removal

Carpet and rug removal

Residential shed demolition and removal
Commercial Junk Removal Services
We are one of the top commercial junk removals in Palm Beach services, and we can clean your commercial place by removing all of your unwanted goods and junk. Contact our company, and we'll walk you through the entire procedure. We provide a wide range of affordable commercial junk and waste removal services such as warehouse cleanups and appliance removal from workplaces. Our staff will dispose of your garbage quickly and efficiently without disturbing your business.  
Services:
Old machinery removal

Dumpster rental for commercial places

Commercial landscaping debris removal

Warehouse cleanup

Computers and data banks removal 

Office cleanup and junk removal

Broken office furniture removal

Property waste management

Office renovation debris removal
Construction Debris Removal Service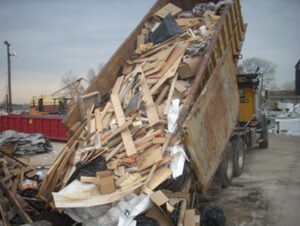 Expert knowledge and professional equipment are required to remove drywall, heavy metal objects, and large amounts of rubbish. Construction debris accumulates during the remodeling or construction, making it difficult for personnel to complete their work. Our construction debris removal in Palm Beach service has the essential equipment and gear to clean construction sites. You can count on our junk removal Palm Beach FL company to finish the job promptly and thoroughly. 
Services:
Cement/ bricks/drywall removal

Concrete and stone removal

Nails and screws removal

Metal scrap/wood scrap removal

Corrugated sheet removal

Gravel/asphalt paving removal

Tiles and sheeting removal
Yard Waste Removal Services in Palm Beach, Florida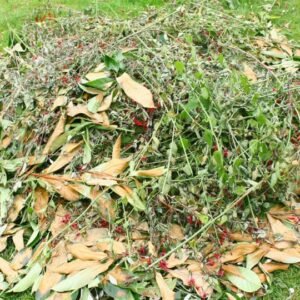 Wizard Junk Removal can remove all of the junk gathered in your yard. Our yard waste removal in Palm Beach service has advanced hauling and handling equipment to deliver the best possible service to our customers. As a professional junk removal in Palm Beach service, we don't throw your yard waste in a landfill or garbage dump because we understand it harms the environment. Instead, all organic yard waste that we collect is sent for recycling.
Services:
Fallen trees and branches removal

Dirt and soil removal

Storm damage debris removal

Leaves and grass removal

Discarded fencing removal

Tree stumps and rotten wood removal

Thornbush clipping removals

Landscaping waste removal

Disposal of old garden equipment

Trimmings and clippings removal

Old garden furniture removal

Damaged and torn down shed removal
Our organization handles and disposes of all types of yard trash simply and cost-effectively. When you contact us, we always arrange a convenient schedule for you.
Affordable Services by a Licensed and Insured Company
Our Palm Beach junk removal company has adequate experience to provide you with affordable and efficient services. We provide quick and effective cleaning services without emptying your pocket. As a licensed and insured junk removal business, we make the process quick and painless for you, and it requires no effort on your part. We are adaptable and simple to deal with, and you can choose your garbage disposal schedule based on your preferences. If you need any junk removal in Palm Beach, FL service, give us a call and then sit back while we take care of the junk. 
It is Important to Recycle Your Junk to Protect the Environment
The process of junk removal does not end with just removing your junk. The disposal method that a company uses is also very important. Our junk removal Palm Beach service is careful about the disposal methods because it is important to us to be an environment-friendly company. We understand how to appropriately dispose of waste and trash while adhering to environmental pollution standards. Many items that you thought were trash can be recycled, and that's why we collaborate with several recycling centers. Please give us a call anytime to get rid of your trash responsibly.