Wizard Junk Removal in Tequesta, Florida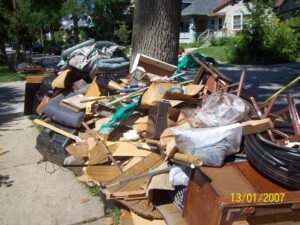 Is your home overflowing with garbage? Do you want to rebuild parts of your property, but the area is far too jammed with junk? Was there a storm that wreaked havoc on your place? In these cases, contact a professional junk removal Tequesta FL business like ours. Whether you're a homeowner or a business owner, Wizard Junk Removal can help you with all of your junk removal needs. We take pride in providing prompt, professional service at a reasonable price, and the quality of our junk removal services are second to none. Check out our website to see what our satisfied customers say about us. Give us a call right now for a free quote!
Remove All Your Junk with the Help of Wizard Junk Removal 
If you need your property cleaned out and organized, let us know what you need and consider the task done. Our junk removal Tequesta FL service has the infrastructure and workforce to remove large amounts of junk quickly and punctually without causing any damage to your home. We have the most affordable junk removal services in Tequesta, FL, and we offer non-binding, free quotations so that you may compare our service charges with other companies. 
Our Licensed and Insured Company Provides Quick Assistance 
As a highly qualified junk removal Tequesta company, we make the junk removal process quick and simple for you, requiring no effort on your part. Point us to your garbage, and our licensed and insured company will take care of it. When we agree on a fixed service charge, you can rest assured that there will be no hidden fees. Furthermore, you can choose your garbage disposal schedule based on your preferences! We are adaptable and simple to deal with, so the junk removal process will be effortless for you. 
Residential Junk Removal Services in Tequesta FL
Wizard Junk Removal offers our customers excellent residential junk removal in Tequesta services. Many companies claim that their services are the best, but we guarantee none of them can truly match our standards. If you need a junk removal service for your home, don't waste money on an unknown firm. Just give us a call!  
Residential junk removal services in Tequesta: 
Household Trash Removal

Broken Refrigerator Removal

Home Remodeling Waste Removal

Used Furniture Removal

Old Bicycle Removal

Various Appliance Removal

Broken Electronic Device Removal

Mattress and Box Spring Removal

Pool Table Removal

Exercise Equipment Removal

Carpet and Rug Removal

Old Hot Tub Removal

Piano/Large Musical Instrument Removal
Commercial Junk Removal Tequesta FL Services
Whenever you need to clean your office or commercial place, don't hesitate to call Wizard Junk Removal. Our experienced commercial junk removal in Tequesta service will be able to quickly remove all of the trash from your shop, office and commercial place. We offer various low-cost retail rubbish and waste disposal services, including warehouse cleanups and office appliance removal. You won't have to deal with a chaotic, junk-filled workplace ever again when you hire our services. Our organization operates on a flexible and accessible schedule, and we guarantee that we will always fulfil your garbage collection needs and arrangements.  
Services:
Broken office furniture removal

Warehouse cleanup

Property waste management 

Office cleanup and junk removal

Commercial landscaping debris removal

Old machinery removal

Old databank removal

Non-functioning computer Removal

Office renovation debris removal

Dumpster rental
Construction Debris Removal Service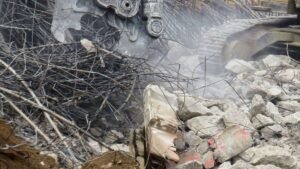 When you're a construction manager, you need to regularly clean the debris from your construction site to quicken the work process. Your labourers will be unable to complete the job without the necessary resources. Our construction debris removal in Tequesta service is here to assist you. We have all the necessary tools and equipment to remove and dispose of your construction debris quickly. 
services:
Corrugated sheet removal

Gravel/asphalt paving removal

Cement/ bricks/drywall removal

Metal scrap removal

Nails and screws removal

Concrete and stone removal

Tiles and sheeting removal
Yard Waste Removal Services in Tequesta, FL
We have advanced electrical hauling and handling equipment to provide the best yard waste removal in Tequesta service. Wizard Junk Removal's experienced staff can remove all of the trash accumulated in your yard. It is prohibited to dispose of your yard trash in a garbage bin or landfill. That's why, as a responsible business, we recycle all of our organic yard waste so that it can be used as fertilizer. There are numerous rules and regulations about garbage disposal, and our firm strictly follows all of them. Give us a call, and we'll answer any questions you have regarding our yard waste cleanup techniques. 
services:
Fallen trees and branches removal

Landscaping waste removal

Thornbush clipping removals

Dirt and soil removal

Leaves and grass removal

Disposal of old garden equipment

Old garden furniture removal

Discarded fencing removal

Damaged and torn down shed removal

Tree stumps and rotten wood removal

Trimmings and clippings removal

Storm damage debris removal
Recycling Your Junk is the Best Way to Protect Our Environment
The junk removal process does not just end with us transporting the trash away. The issue of disposal is a complicated process, and dumping all the junk in a landfill is not always the best option. In many states, it's also against the law to leave certain polluting and hazardous materials in a garbage disposal area. Our Tequesta junk removal company knows how to deal with the junk that we remove. To be eco-friendly is one of our top priorities, and we train our professionals on how to dispose of the waste in an environmentally conscious manner. With our connection to recycling companies and charities, our junk removal Tequesta FL service gets rid of your junk without harming the environment. We are meticulous in our work and will never give you a reason to complain. Our junk removal in Tequesta service has hard-working and well-trained junk removal experts who can complete your project in a single day. Contact us at (866) 695-0618 to hire our services.