WIZARD JUNK REMOVAL AVENTURA FL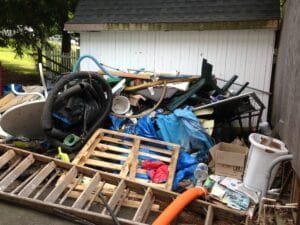 There are times when you get surprised by how junk can pile up in a house when it is not intended to. It can be a nightmare, especially when you find your living space getting smaller. If you want to reclaim your garage, attic, basement or even your home from clutter, then call Wizard Junk Removal Aventura, FL. Let us take the hassle of relieving you of this immense burden off your shoulder. We will clean all the junk occupied in unexpected places as we are thorough in our cleaning process. Our junk removal services in Aventura extend to residential properties and commercial establishments like offices, hotels, warehouses, stores, institutions, etc.  We dispose of large items like old furniture, refrigerator, etc. Just give us a call, book an appointment, and we will take care of it for you. Within two hours of calling us, we will arrive and clear out all the junk leaving your property neat and clean.
We Remove All Types of Junk.
Wizard Junk removal Aventura FL provides individual space clean-ups for all types of junk removal.  You could be a homeowner needing the clutter to be hauled away from your home, an office manager wanting to free up space or even a property manager needing an effective but affordable waste management solution. We are always available for all with convenient and flexible junk removal solutions that are budget-friendly.
Residential Junk Removal in Aventura FL
If you keep ignoring the junk piling in your house, it will keep growing and harmful for you. Junk and clutter can radiate a negative atmosphere in the house, causing constant stress while being a potential health hazard if you don't solve this problem. If your home is heaped with junk, give a call to Wizard Junk Removal Aventura Fl, and we will provide you with our list of services. We will solve many of your problems if you hire our service.
Wizard Junk Removal provides trustworthy and hassle-free Junk Removal in Aventura FL. Our clean-up and waste management solutions are affordable and our customers can choose what from same day or a regular schedule junk removal from their property. Our services include removing waste, clean-ups, dumpster rentals and other budget-friendly options to keep your home junk-free.
What We Remove for You
We help remove all types of furniture used in the bedroom, dining room, kitchen, tables, chairs, beds, settees, showcases, cabinets, etc. We even dispose of electronic waste like air conditioners, water filters, freezers, ovens, refrigerators, TV's, laptops, copiers, speakers and much more.  We even clear up attic and garages while hauling old clothes, car parts, broken tools, etc.
Commercial Junk Removal In Aventura Fl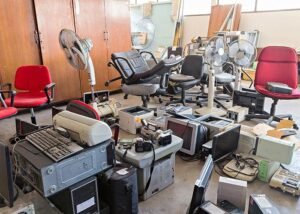 Wizard Junk Removal is a licensed and insured company in Aventura, FL, reputed for our commercial junk removal services. You can surely benefit by hiring us as we provide efficient and organized service which is budget-friendly, thus helping you save time and money. Rather than arranging a bunch of different services, it is better to have one service that can remove and haul away your junk; what's more, we will also dispose of it responsibly, keeping in mind city regulations for junk disposal. Our crew consists of skilled and experienced members who give you a stress-free junk removal experience that will not upset your day-to-day operations. We work according to your convenience.
Property management / eviction cleanout

Storage and office cleanout

Light demolition

All office furniture/machinery/equipment

Heavy electronics and appliances

Warehouse junk/store junk
Construction and Demolition Debris Removal
All construction sites generate an enormous amount of debris around the area. This can keep the clutter unorganized while making the debris hazardous for our labourers or workers. Wizard Junk Removal in Aventura, FL, plays a major role in cleaning and organizing the construction site for contractors and site engineers.
Wizard Junk Removal in Aventura, FL, specializes in effective cleaning and disposal of construction debris using ethical means and procedures. We are reputed for our construction and demolition debris removal for all construction sites.
Construction debris:

Gravel/stone chips,

nails/cement/drywall/ flooring

doors/ windows,

bricks/ stones/ cement,

tiles/metal/wood scrap and more
We Are Licensed and Insured to Ensure Complete Safety
Wizard Junk Removal is a licensed and reputed Junk Removal company in Aventura, FL, and it has a high measure of credibility for its service. We follow all safety norms when we are doing our work, and our insurance gives you the trust that there is adequate protection for their house from any damage. Wizard Junk Removal is always hauling and moving junk from the location safely. Our team is filled with experienced and trained personnel who handle garbage following the safest protocols.
Yard Waste Removal in Aventura
If you own a yard, you surely have to be burdened by the clutter and waste that accumulates there. In this situation, you should hire Wizard Junk Removal Aventura, FL, to help you clean the debris and junk piling in your lawn after a landscaping or renovation project. A yard cluttered with broken trees, dirt, leaves, and debris can surely be an eye-sore that cannot be dumped anywhere. You can hire Wizard Junk Removal, and you will be more than happy with the service they provide you, and your yard will look clean and pretty again.
Responsible Disposal of Junk Removal
The main reason you should hire Wizard Junk Removal services in Aventura, FL, is that we commit to saving our planet by reducing pollution. We don't just give all your junk away to be dumped in a landfill. We sort and recycle more than 80% of the stuff donated to charitable organizations.
We Make Junk Removal in Aventura Fl Easy For You.
You can give a call to Wizard Junk Removal Aventura, FL, so that your junk removal job can be completed easily. You have to make a call and schedule an appointment so that our guys can inspect your property. After the inspection, we will give you a free quote and then work out a schedule to clear out your junk. Our rates are budget-friendly, and we believe in upfront prices with no add-ons later. Call today and get a free quote.